Ben Pollack Wins Overall Lightweight Class at CETC US Open Powerlifting Championships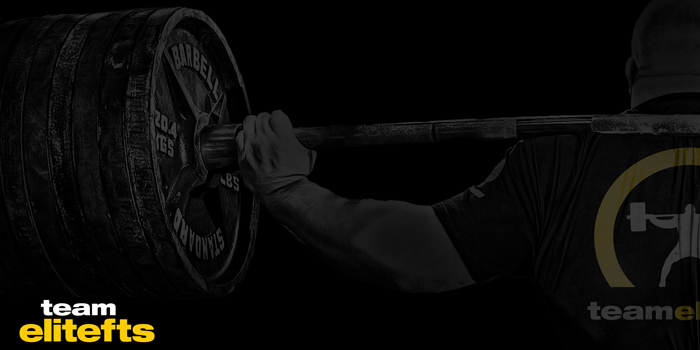 It was an impressive performance with Team elitefts (coaches, athletes, and columnists) at this weekend's US Open. Hosted by Gracie V and Ressel Kern, this meet rewarded over $200,000 to the top performers based on the Wilks scores.
Ben Pollack took first in the 82.5kg weight class as well as the lightweight overall with a $40K cash prize. His best lifts were a 733-pound squat, 396-pound bench, and 755-pound deadlift. His 755-pound deadlift was an All-Time World Record!
---
MORE: Meet Report: 2017 CETC US Open Powerlifting Championships with Ben Pollack
---
Joe Sullivan took second in the 100kg weight class with a $10K cash prize. His best lifts were an 865-pound squat, 507-pound bench, and 750-pound deadlift.
Steve Goggins' athlete, Chakera Holcomb finished first in the 82.5kg class and fourth overall with a 601 wilks. She finished with an IPL world record 562-pound squat, IPL world record 347-pound bench press, and IPL world record 562-pound deadlift. She also broke the All-Time total record in all federations!
John Gaglione's athlete, Gina Aversa took third in the 82.5kg class with a PR total at 1196. She now sits in the Top-15, All-time rankings.
Chris Duffin's coached athletes Shawn Doyle and Natalie Newhart had stellar performances. Shawn won the 308 weight class and Natalie took fourth in the 123 weight class.
Josh Bryant had numerous athletes. Steve Johnson went 2 for 3 on the squat and ended up with a solid 804, missed his second attempt on a technicality. Steve benched 479 and hit a huge 843 deadlift. This was for a 2127 total and good enough for first place in the 275-pound class.
Denis Feise hit a 755 squat and came up with 804, but was called for depth. He hit an easy 573 bench with a close miss at 600. He ended the day with a very easy 760 deadlift. This was at a 288 body weight. While this was not good enough for a top-three finish, 2088 RAW, under the strictest standards, shows that 24-year-old Denis is on a new level and worthy of being on a world class stage.
Adam Ferchen hit a 633 squat, 446 bench, and a 711 deadlift in the 198 body weight class. Adam actually got up to a 749 deadlift, but in the midst of the excitement, dropped the bar too fast so was called for the violation. Lesson learned. Adam will no longer be cutting to 198, but it's cool that on a 4 for 9 day, he can still compete with the best in the world.
Men's Results from US Open
67.5kg Class
722.5kg - Gerald Dionio
662.5kg - Carlos Avalos
655kg - Keith Correa
75kg Class
770kg - Rostislav Petkov
762.5kg - Kevin Torres
762.5kg - Arkadiy Shalokha
82.5kg Class
855kg - Ben Pollack
855kg - John Haack
825kg - Anthony Hobaica
90kg Class
885kg - Maliek Derstine
857.5kg - Olieski Melnyk
805kg - Adam Ferchen
100kg Class
980kg - Yury Belkin
962.5kg - Joe Sullivan
910kg - Jeremy Avilla
110kg Class
922.5kg - Eduard Khanjyan
907.5kg - Matthew Mitchell
907.5kg - Tony Montgomery
125kg Class
965kg - Steven Johnston
962.5kg - Christov Wayne Bridgeford
882.5kg - Aria Attia
140kg Class
1050kg - Shawn Doyle
1015kg - Robb W. Philippus
1010kg - Nick Best
SHW Class
1000kg - Jake Johns
990kg - Domenick Minnici
962.5kg - David Douglas
Women's Results from US Open
48kg Class
1. April Shumaker
2. Samyra Abweh
3. Tiffany Leung
52kg Class
1. Jenn Rotsinger
56kg Class
1. Jessica Brown
2. Emily Hu
3. Blanca Viloch
60kg Class
1. Marianna Gasparayn
2. Susan Salazar
3. Suzanne Davis
67.5kg Class
1. Stacy Burr
2. Yulia Shenkarenko
3. Shelby Talon
75kg Class
1. Kristy Hawkins
2. Lacey Mesley
82.5kg Class
1. Chakera Holcomb
2. Anna Khudayarov
3. Gina Aversa
Full meet reports by coaches and athletes are rolling out daily. Check them out in ARTICLES.
Loading Comments...