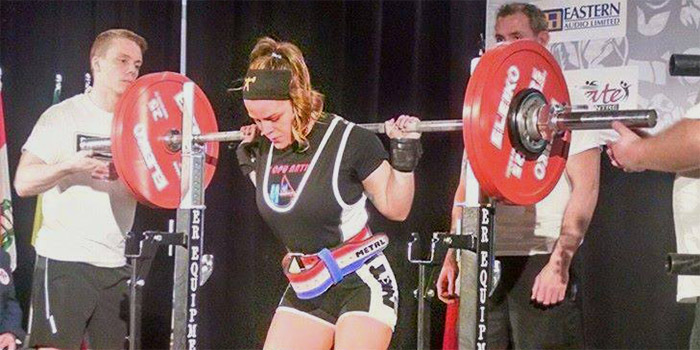 Claiming another incredible achievement in her still-young powerlifting career, Méana Franco won second place at the CPU Canadian Nationals today.
Franco, who has been a member of Team elitefts since August 2014, made it through the day with a new personal best total of 825 pounds.
Here are her exact lifts for the day:
Squat
Attempt 1: 275 pounds
Attempt 2: 292 pounds
Attempt 3: 314 pounds
Bench Press
Attempt 1: 176 pounds
Attempt 2: 188.5 pounds
Attempt 3: 198 pounds
Deadlift
Attempt 1: 292 pounds
Attempt 2: 315 pounds
Attempt 3: 336 pounds
Franco's third bench attempt, 198 pounds at a bodyweight of 138, set a new national record and contributed to her 825-pound total— her best yet, and only one kilogram shy of first place.
"I feel good, came in second, and lost by one kilogram," Franco said. "I'm hoping to compete at the Arnold next year and come up with a 900-pound-plus raw total."
More from Méana Franco can be found on her training log. Full meet report coming later this week.