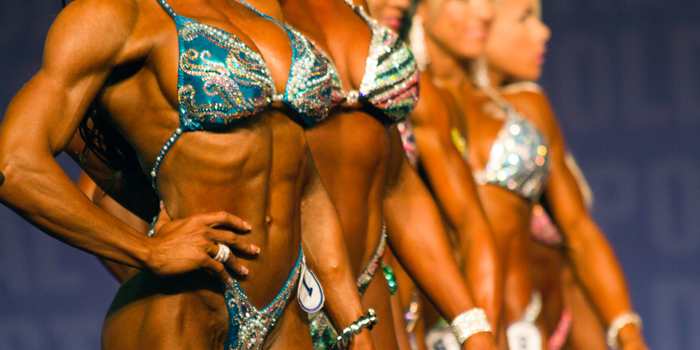 Presentation is the name of the game for IFBB professionals and NPC amateurs. Scored on musculature, symmetry, and tightness, female competitors are also judged on their overall look (hair style, suit, make-up, skin tone, facial expressions), including how they step on stage, walk, and hit mandatory and individual poses.
Although you won't find "bust size" as a category on the judge's score card, some sources believe 'the judges want to see boobs'.
Needless to say, the amateur market has become oversaturated. Breast implants have become even more of a necessity to stand out among fellow competitors, and they are the most reliable advantage a competitor can have when trying to become professional.

At the 2013 IFBB Bikini International, it is rumored that the majority of the women who placed in the top 10 had breast implants. When surveyed, only one competitor, Yeshaira Robles, confirmed that she has not undergone breast augmentation.
Dana Linn Bailey, Bev Francis and Lenda Murray are a few top competitors that weigh in on this pressing topic. You can find the whole article here.