5 Gifts for the Ultimate Powerlifting Garage Gym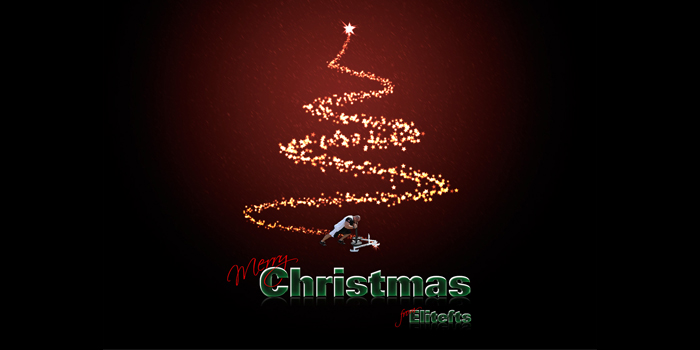 I have been in the garage gym for almost two years now, and I've been a competitive powerlifter for a year or so before that. The transition to training in the garage with only a rack, bar, and weights was brutal. I quickly decided I needed to build the ultimate powerlifting setup to take my training to the next level.
Over that time, I added some key pieces that would help me put together the best training period of my life. I added over 200 pounds to my total and broke two junior USPA World Records while training 100 percent in my garage.
Before I get into the Christmas wishlist, I will give you a few tips when buying equipment with elitefts to build the ultimate powerlifting garage gym. I also have to say that I have used a ton of equipment from many different companies, and by far, elitefts has been next to none when it comes to this industry.
Tip 1: The first thing you need to do is reach out to Nate Harvey or Matt Goodwin. I have worked with both of them when ordering or inquiring about different equipment, and they will help you with absolutely any questions and go above and beyond to meet all your needs and requests. This will make your order experience a million times better.
Tip 2: Check out the Custom Built section on the elitefts website and also follow Matt, Nate, and elitefts on Instagram, as they are always posting custom equipment that they have done that you will not see elsewhere.
While you are at it, check out this video they posted on YouTube of their custom-built equipment... or don't if you don't want the wife to kill you for maxing out your credit card from buying everything you see in this video, but it would probably be worth it at that same time, so go ahead and do that.
Tip 3: This is a combo of both Tips 1 and 2. If you have absolutely any idea for some equipment that you are looking for that you may not see on the website or want to add some custom options to the equipment they do have, then reach out to those elitefts team members. I'm telling you that you will be surprised by the crazy awesome stuff that they can do that you had no idea about.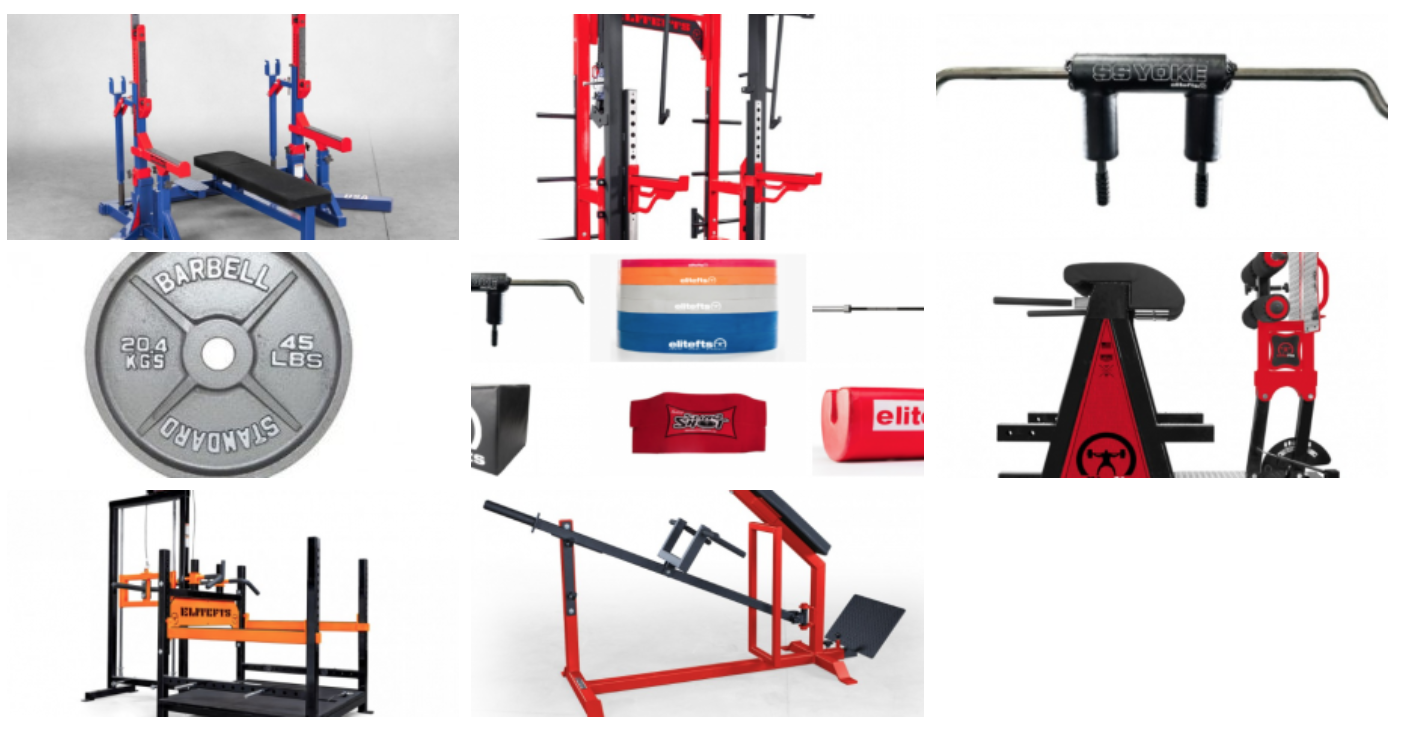 This is the centerpiece of all your training so you want to go big on this one. Depending on if your federation uses a combo rack or a monolift, you will choose the one that will allow you to practice like you play. If you go with the monolift, you will also need a bench, so I would suggest picking up the elitefts Signature Competition Olympic Bench with safeties, foot lever, and logo panels.
Everything is bigger in Texas, so if you want a bigger total, then you're gonna need to pick up a Texas Power Bar, a Texas Squat Bar, and a Texas Deadlift Bar. To round out your bar collection I would also recommend picking up the SS Yoke Bar and the American Cambered Neutral Grip Bar. Next, you will need to pick up some standard iron plates and a pair of each size of bands.
When it comes to a garage gym, space is everything. Anytime you can pick up an accessory machine that is a 2-in-1 combo, you do it, let alone something as sexy as this one. This will be the ultimate posterior chain developer to build the biggest total around.
One of the hottest machines in the industry right now is the belt squat. With an overwhelming amount of options right now, let me just tell you that you need to go with the Tiger Belt Squat, hands down. This machine is a great way to get in some extra volume without adding any more loading to the spine.
Last but certainly not least, you will need this machine in your arsenal to polish out that huge total we have been talking about. You're going to build some monster lats and traps with this machine.
I am here to tell you if these are on your Christmas list and you get all these items, then you will be on track for a massive total and some of the best training of your life. I cannot recommend all of these pieces enough.
Don't forget to reach out to Nate or Matt, and go ahead and customize all of this while you are at it. You won't regret it!
---
Codey Williams is a father, husband, coach, powerlifter, and full-time college student working on getting a bachelor's degree in kinesiology exercise and fitness management at the University of Central Oklahoma. He has been powerlifting for three years and competed raw for his first three meets and in single-ply for the last three. Codey's highest totals are 1,603 pounds at 198 and 1,686 at 220 pounds.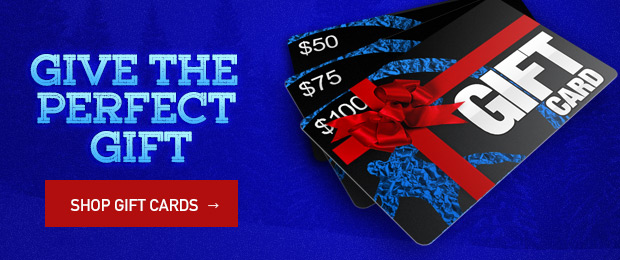 Loading Comments...