elitefts Sports Performance Training Summit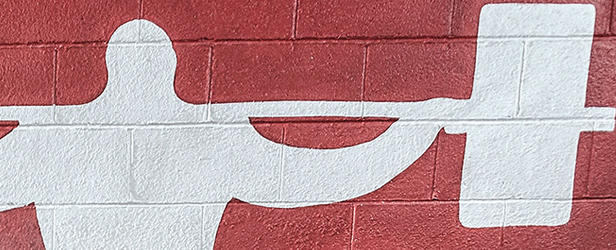 Saturday, February 28, 2015
Columbus, Ohio
The Best Coaches in the Industry in One Place
I would be lying if I told you that I haven't been planning and strategizing for this event since coming to elitefts in the Spring of 2013. The ability to bring together five of the most respected and successful coaches in our industry is largely due to the reputation of elitefts that Dave Tate has passionately been building since 1998.
Leading from the Front
Elitefts has been the leader in sports performance since the very beginning. The primary purpose has been, and always will be, to provide coaches with information, a platform, and a brotherhood of coaches dedicated to improve the performance of their athletes regardless of popular opinion of what sells.
As a college strength and football coach from 1998 to 2013, elitefts was my beacon in a sea of deluded and opinionated banter between the uneducated and the inexperienced. Long before Internet warriors argued about raw versus geared lifting and everyone became seemingly forced to take a stance on what they felt about CrossFit, there were endless debates between the H.I.T. Jedis, the Functional Crowd and, well…us.
A Brotherhood of Truth
James "The Thinker" Smith originally labeled the coaches who frequented elitefts.com The Darkside. This included anyone who embraced what Dave Tate had created and adapted from Louie Simmons, via Zatsiorskly, Verkoshansky, and Siff. The Darkside name didn't stick for long, but out of that group surfaced some of the most influential coaches in the industry. Before anyone with a blog, eBook, or a YouTube channel could call his or herself an expert, coaches built their legacy through training with and learning from the best coaches they could find. Paying your dues meant more than reading articles forced down your throat from your Facebook feed. It was more than sharing your client's five-pound PR and taking all of the credit for it. It meant actually finding, traveling to, and putting yourself out there (without your ego attached) to learn from the coaches you thought would make the most impact.
A Trusted Source
Elitefts has been the virtual hub of knowledge for strength and conditioning coaches. Its origins based on the adaptations of the WSBB methods for coaches has developed into an abstract philosophy based on the two best weapons any practitioner of physical preparation can have:
Educational background (formal or informal) to ask why.
Under the bar experience to find out why.
Regardless of the methodology used, the specific exercise implemented, or the level of development that athlete possesses, elitefts focuses on gaining knowledge and experience while sharing that wisdom with others at no cost except the willingness to learn and teach.
Live, Learn, Pass On
This summit is based on the same principles on which Dave founded elitefts.com over 15 years ago: education of coaches and the culmination of like-minded, passionate people.

You Should be Here

The Sports Performance Training Summit is an excellent learning and networking opportunity for anyone involved in strength and conditioning, sports performance, and overall athletic development. This inaugural event will be an outstanding value for:
Head and Assistant Strength and Conditioning Coaches
Collegiate, high school, and youth sport coaches
Sports performance coaches in the private sector
Personal trainers working with athletes
Graduate or undergraduate exercise science students
Certified Athletic Trainers working in duel roles
Anyone interested in the physical preparation of athletes
Five 90-minute Presentations



Buddy Morris
Otherwise known as Coach X to the elitefts faithful, Buddy Morris was the first Strength and Conditioning coach to join the elitefts Q&A staff in 2002. Morris was a stable at the University of Pittsburgh and the originator of the Pitt Iron Works Gym where he trained five NFL hall of fame inductees, including Dan Marino, Rickey Jackson, Chris Doleman, Russ Grimm, and Curtis Martin. Morris is no stranger to rehabilitation, agility, flexibility, and speed development. Morris trained Roger Kingdom who won a Gold medal in the 1984 and 1988 Olympic games in the 110-meter hurdles. Buddy Morris is one of the pioneers in the strength and conditioning profession.
Mike Robertson
Mike Robertson has established himself as one of the most versatile and knowledgeable trainers in the industry. With multiples books and DVDs including Bulletproof Knees, Magnificent Mobility, Building the Efficient Athletes, and the Elitefts Athletic Development Seminar, Robertson's experiences with integrating corrective exercises with speed, power, and strength development is uncanny. Robertson is still active on the elitefts Q&A and has answered hundreds of questions for readers for over a decade.
Joe Kenn



Joe "House" Kenn has established himself as one of the top strength caches and sought after clinician in the world. As the author of The Coach's Strength training Playbook, Joe Kenn started as a regular contributor on the elitefts Q&A known as Coach H. The inventor of the Tier System of Strength Training and owner of Big House Power Competitive Athletic Training, Joe has won numerous awards and the only coach to win the NSCA Professional and Collegiate Coach of the Year in 2013 and 2002 respectively. Kenn has coached multiple future NFL hall-of-famers including Steve Smith and Terrell Suggs.

Joe DeFranco
Joe Defranco laid the groundwork for all sports performance coaches looking to open a facility to get athletes stronger, faster, and more durable. DeFranco opened one of the original garage gyms for athletes where he has trained multiple year NFL All-Pros like Brian Cushing, David Diehl, and Miles Austin, along with a slew of first round draft choices. Defranco has also trained major league baseball players, professional volleyball players, MMA fighters, pro boxers, and WWE superstars, including Triple H and Stephanie McMahon. Defranco has been associated with elitefts since he opened Defranco's training center.
Chip Morton
Chip Morton has been as strength and conditioning coach for five different NFL teams and one of the only strength and conditioning coaches to have Super Bowl rings with two different teams. Morton has brought an innovate methodology to his teams. Morton is responsible for the athletic performance and injury reduction for the Bengals who have had playoff appearances in 5 of the last 6 years.

The elitefts™ Post Summit Social
This Meet and Greet will be held in the lobby of the Four Points by Sheraton Hotel directly across from the Quest Conference Center. This will be an excellent networking opportunity and a chance to interact with the presenters and the elitefts staff.
As most coaches know, learning doesn't stop when the presentations are over. Unstructured sharing of ideas in a relaxed, social setting is often the most productive method for acquiring new knowledge and reinforcing your beliefs as a coach.
Elitefts has always been about providing coaches with the most up-to-date, real-world information for training athletes. More importantly, elitefts takes pride in providing the platform for coaches to share ideas in a common ground void of cookie cutter methodologies and sales-like philosophies. Elitefts is the hub to connect the coaches with the knowledge and experience with the newcomers trying to improve every day. The Saturday social is the perfect opportunity to do so.
The Strength and Conditioning Field is one of the most cut-throat and unforgiving professions in our society. The mutual respect is evident among elitefts readers and customers for anyone who is in the filed, making sacrifices to develop athletes at all levels. No one knows this more than our presenters and the elitefts staff. The ability to learn from the top coaches in our field knowing they have paid the same dues and had similar obstacles is invaluable. Establishing rapport and developing personal connections is what the business of coaching is built on. Providing a venue for those relationships to be built on is not only our pleasure at elitefts, but our responsibility.
Do not pass up this opportunity.

Share Event Details with hashtag: #SPTS15
Loading Comments...