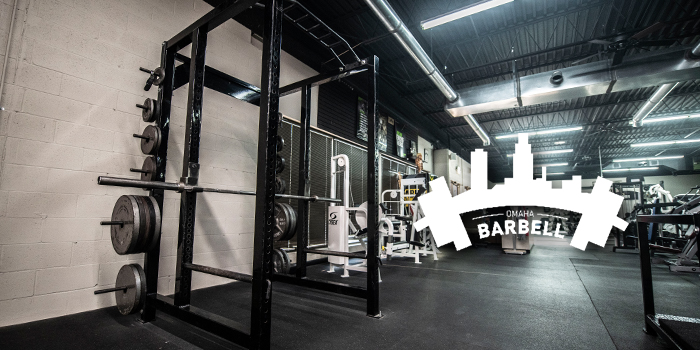 Written by Sydney Schulte & filmed by Josh Goedker
---
My name is Bret Carter, and my wife and I own Omaha Barbell in Omaha, Nebraska.
It all started out with a training studio with unique equipment. People would want to come train, but it wasn't a public facility. Seeing this as a solid business opportunity, Bret and his wife decided to open a facility to the public.
The equipment at Omaha Barbell is still unique — and it's furnished by elitefts.
We have the best equipment out there, and the most unique equipment to train people with all different fitness goals, all different ages — that was our big goal.
A Gym for All
Bret and his wife are still an integral part of the gym and are there for most of the hours. Since Omaha Barbell has expanded in size — both in membership and physical space — they've hired more employees. This has allowed them more time away from the gym. As much as they love this place, they also love getting some personal time in, too.
This reflects the diverse needs and goals of their gym members. Not everyone is hardcore and sees the gym as a place they need to be 24/7. Although there's been a growing interest in Big Box and CrossFit gyms in Omaha, Bret wanted a facility that would cover everything, from the average Joe who's just trying to get in shape to pro strongman, powerlifters, CrossFitters, and Olympic lifters.
And Omaha Barbell does just that.
When we opened this gym, I just didn't want it to be a gym; I wanted it to build a legacy that would always be remembered in Omaha.
Building the Gym and People Up
Bret's background in the fitness industry began as a personal trainer at a commercial gym. There, he learned what people liked and didn't like. He took those likes and dislikes into consideration when building Omaha Barbell.
For example, the cardio machines are up near the front for the average Joe while equipment for strongman and powerlifters is further in. This way the average Joe wouldn't feel intimidated by strength athletes who are in better shape and are stronger than them. Having an area to themselves allows average Joes to feel more confident with themselves and their progress, and therefore, more likely to return to the gym.
It was a no brainer when getting equipment — I mean, elite(fts) makes the best in the business. When you have two-, three-, 400-pound guys that are moving big weight, you want equipment that's going to withstand the test of time. We've been here almost six years and I've never had any problem with any of my equipment from elitefts. It's the best there is.
It helps that Omaha Barbell has a solid team of employees, or Bret calls them, lifters. He's had pro MMA and pro strongman guys and gals come through, along with up and coming raw lifters, many of whom have helped teach gym members and also learn from one another. Everybody here wants to get better, and everybody wants to see someone else get better, and that contributes to Omaha Barbell's unique atmosphere, regardless of sport.
More Than Just a Gym
Omaha Barbell is more than a gym. It's hosted seminars, and Bret says this year marks the fourth one. These seminars have been set up as a workshop in the first half — attendees break up and will squat while Ed Coan and Dave Tate walk around and give them pointers. Having Ed and Dave come up and give the smallest tip that someone's never thought of before is a game-changer, and it means a lot that they're willing to come to the people of Omaha and surrounding communities.
Bret considers himself lucky to have been able to travel to some of the Learn to Train Seminars, and that's how he met Ed and Dave and started doing these seminars.
What's Best for a Growing Gym
When Bret and his wife started the gym, it was about 3,200 square feet. Today, it's almost 8,000 square feet. He's been conservative about his expansions because he doesn't want to expand into something that isn't the best for gym members and the people who are training there.
If it gets to the point where we need more equipment, or if we need more platforms or benches or we need more strongman equipment to make everybody better here to build a better community, that's when we decide to make the next move we need to do. Until then, I feel it out and do what's best for the gym as a whole.
Some Equipment from elitefts
For More Information
Visit Omaha Barbell online at obgym.com. If you need to get in contact with the gym quickly, contact Omaha Barbell on Instagram or Facebook.