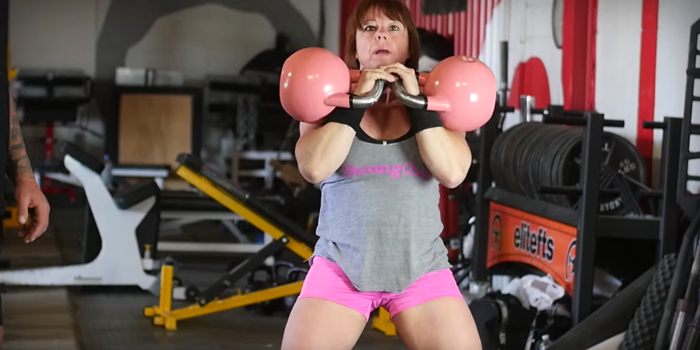 Originally published in August of 2015
When performed as a stand-alone exercise, any kettlebell movement is going to produce metabolic conditioning, strength, and full-body benefits. When you link multiple kettlebell exercises together, the effect expands — but the training becomes a little more difficult, too.
In the world of kettlebell training, these are known as compounds or chains. In this video, Ken explains compounds and chains in great detail while Sheri, his wife, demonstrate.
A compound or a chain is a series of exercises in which you do multiple reps on one exercise and immediately go into multiple reps of a different exercise, often linking three or more exercises together to form one compound.
In the video, Sheri demonstrates a set of compounds that includes swings, high-pulls, cleans, presses, front squats, and snatches. Any combination of exercises and any rep count can be used.