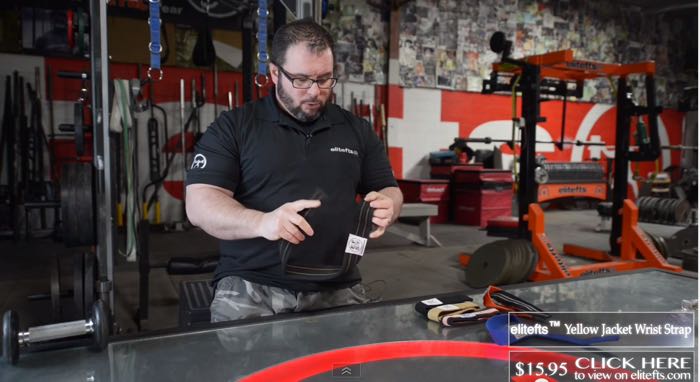 Elitefts offers a wide variety of products to help improve your results in the gym, on the platform, and under the stage lights. With such a broad variety of products and educational content available, we often get questions regarding the recommended or correct use for the items we sell.
The first in a series of upcoming videos, this installment features Director of Education Mark Watts guide you through the proper use of wrist straps as well as providing insight regarding which strap of our expansive line is right for you. No matter your school of choice for weight training – whether it's powerlifting, bodybuilding, functional fitness, or something else entirely – this video will take you through the basics of what you need to know before buying your next set of straps.
Elitefts wrist straps will help you move more weight, put less stress on your tendons, and provide a variety of benefits to keep you healthy and strong. Be sure to also check out the latest iteration of elitefts wraps, the Second Generation Lifting Strap.