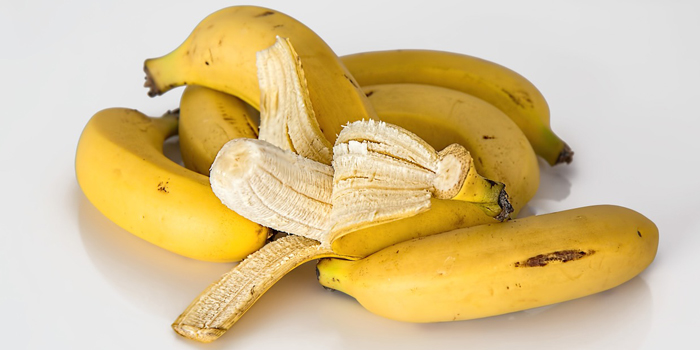 Source: www.mountaindogdiet.com
You're deep into prep and all you crave is something creamy, rich, and sweet. Before ripping the perforated plastic off the pint of Ben & Jerry's Karamel Sutra®, consider this macro-friendly alternative.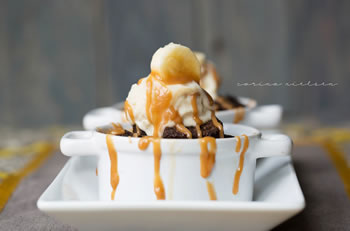 Thanks to MuscleEgg & corinanielsen.com for the recipe and photo! 

Ingredients:

1/2 cup Chocolate Caramel MuscleEgg
1 Large whole egg
1 teaspoon vanilla extract
1/2 tablespoon cacao powder
20 drops Chocolate Sweet Leaf Stevia
2 tablespoons almond milk
1 tablespoon Wolden Form's caramel
dip 1 small banana
2 thick slices P28 High Protein Bread
2 tablespoons Hershey's Sugar Free Caramel Sauce
1/2 cup Vanilla Bean Halo Top Creamery Ice Cream

Directions:

Preheat oven to 350 degrees and grease 2 romekins with non stick spray.
Combine egg, egg whites, vanilla, cacao, stevio, almond milk, and Wolden Form's caramel in a medium sized bowl. Mix well.
Chop bread into l" cubes then soak in egg mixture for 5-l0 minutes until all liquid is absorbed.
Chop bananas into small chunks and gently fold into bread mixture.
Split mixture evenly into each of the two romekins and bake for 25-30 minutes.
When top is set remove from oven and let cool slightly. Top with ice cream and Hershey's caramel sauce.

Nutritional Info (per serving):

Prep Time: 10 minutes
Cook Time: 25 Minutes
Servings: 2

Calories: 157
Proteins: 14g
Carbs: 23g
Fat: 5g

For recipes, videos, custom programs, podcasts and more, visit Mountain Dog Diet.