Fan Attacks Arnold Schwarzenegger with Drop-Kick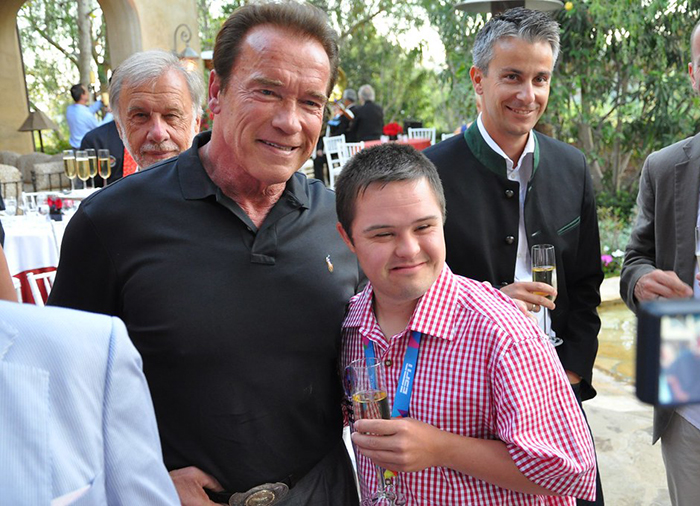 During his visit at The Arnold Sports Festival Africa in Johannesburg, South Africa, Arnold Schwarzenegger was greeted by eager fans. Maybe a little too eager.
And if you have to share the video (I get it), pick a blurry one without whatever he was yelling so he doesn't get the spotlight.

By the way... block or charge? pic.twitter.com/TEmFRCZPEA

— Arnold (@Schwarzenegger) May 18, 2019
The 71-year-old stumbled when a fan dropkicked him in the back. He confirmed on Twitter that he was OK and said he thought he was "jostled by the crowd." Not until he saw the video did he realize what had actually happened. Perhaps even more impressive was Schwarzenegger's response to being dropkicked. Instead, he asked that rather than the focus stay on the attacker or incident, it should be on young athletes at the event.
Do me a favor: instead of sharing the video of the guy who wants to be famous, watch some of our @ArnoldSports athletes like this young hero proving that fitness is for everyone who deserve to be famous. They're on my Snapchat. pic.twitter.com/EuMynJ7t1n

— Arnold (@Schwarzenegger) May 18, 2019
Schwarzenegger is not pressing charges against the attacker.
Header image credit: Special Olympics Österreich © Flickr
Loading Comments...