Introducing New elitefts IG Athlete Andrew Herbert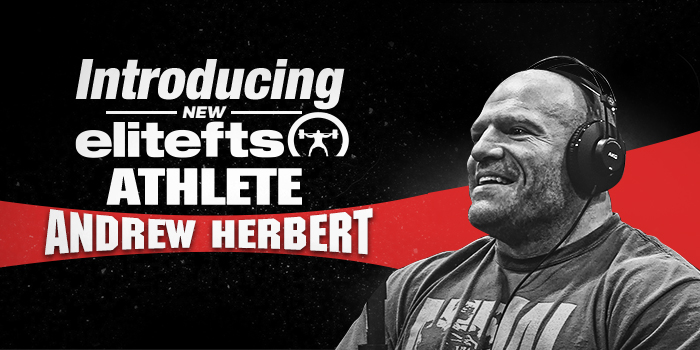 Another day, another new member of Team elitefts!
Our newest Team elitefts IG Athlete, Andrew Herbert, is a cop and firefighter in California. As part of the 242-pound weight class, he set a World Record of 910.5 pounds in a raw single squat at the U.S. Kern Open in May 2018.
You may recognize Andrew from the first-ever Table Talk Podcast episode. If you don't, be sure to give it a listen.
Since he's an IG Athlete, you can stay up-to-date on Andrew's training by following him on Instagram @herbietheluvbug.
Welcome to the team, Andrew!
Loading Comments...