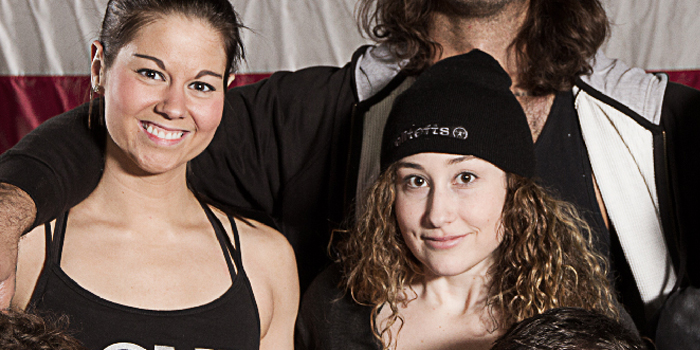 When: Monday, March 23rd at 8:00 PM est.
Ask Jenn and Alycia specific questions and receive personalized answers relating to powerlifting, coaching, nutrition, training, figure, academics, and more!
elitefts athlete Jennifer Petrosino is a raw powerlifter in the 105-pound weight class. She formerly held the all-time American record squat in the 105-pound weight class and worked as a Division I strength coach. She is a currently pursuing her graduate degree in Kinesiology at The Ohio State University.
elitefts columnist Alycia Israel is a nationally qualified NPC figure competitor and raw powerlifter. She has a Master's Degree in Exercise Physiology and is a certified Strength & Conditioning Specialist through the NSCA. She is also the Personal Training Coordinator at The Ohio State University.
To join Monday's Q&A, simply go here. Click on the thread titled Live Q&A with Jennifer Petrosino and Alycia Israel. Here are a few options to participate:
You can read through the questions already asked and click on ASK A RELATED QUESTION or COMMENT. This keeps the related topic and feedback all in one place.
Within the thread, you can type a brand new question in the YOUR ANSWER text box and click POST ANSWER.
Feel free to register for elitefts Q&A by clicking register in the top right hand corner of the screen. You'll be prompted to create a username and password. Note: you do not have to register to participate in the Q&A. The beauty of registering is viewing your activity, questions, responses, and also up-voting or down-voting answers and questions.
Be sure to continue refreshing your browser throughout.
See you there!