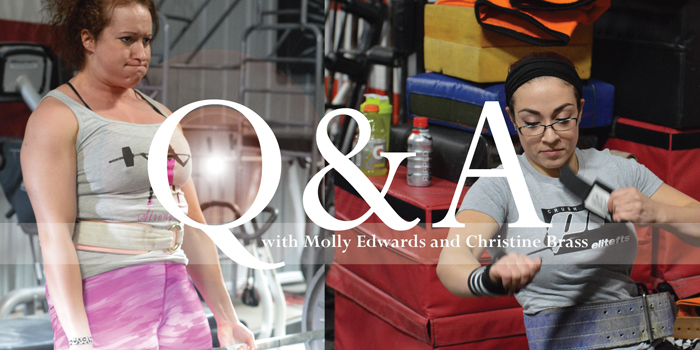 WHERE: Strongher elitefts Facebook Page

WHEN: Tonight at 8:30 PM EST

Ask specific questions and receive personalized answers relating to powerlifting, coaching, nutrition, training, rehab, figure, and more!
Molly Edwards is back to powerlifting after extensive knee surgery. A current medical student and working two jobs, Molly is focused on beating her 2013 SPF Women's Pro/Am 505 squat, 365 bench, and 475 deadlift.
Christine Brass' first step into the competitive world was through a figure show. She currently is competitive in the 132-pound class, with elite totals in the 132 and 148 classes. Hitting her first 800-pound total this past December, she's three weeks out of the Arnold Classic.
This is a great opportunity to learn from two of the best female lifters in the gym world.