Power in Motion is Coming Soon to Gahanna, Ohio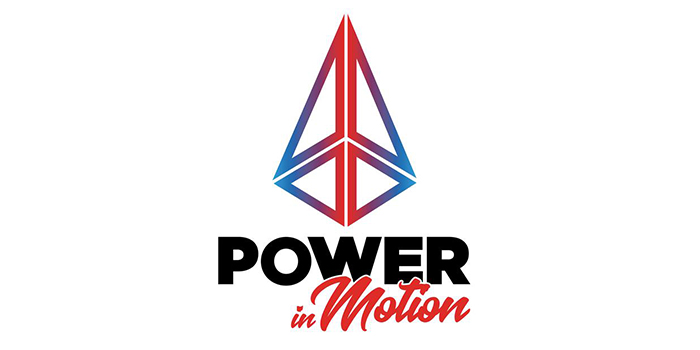 LONDON, Ohio — elitefts is furnishing the soon-to-be-open Power in Motion facility in Gahanna, Ohio, with its top-of-the-line gym equipment.
Power in Motion is going to have a group fitness studio, a variety of fitness classes, personal training, and amazing never-seen-before equipment provided by elitefts.
Along with elitefts equipment, functional training, individualized programs that helping people with injuries, ailments, and other problems set Power in Motion apart from other Gahanna gyms. Here, members won't just be a number.
Meet Alex Powers
Gym owner Alex Powers got into this industry by playing basketball for 18 years and was fortunate to work with some pros right out of high school. None of these pros had much weightlifting experience, so they looked to him for advice. They were so impressed with his help that they told him that he should be doing training for a living — so he did.
He worked at a commercial gym for a year and a half and had the third largest business in the region, but it didn't work out for him, so he went through a series of trying to buy pre-existing gyms he worked out at. When none of the sales worked out, Alex decided to start his own business on his own.
"It's finally time to do my own thing, call a place home, and put my spot on the map," he said.
Mapping Out a Location
Alex chose the Gahanna-New Albany area as his spot on the map due to the people there — particularly his clients. The majority of his clients were already there, so why not just come to them? If people don't live in Gahanna, they work near Gahanna, so they're close by. Plus the community is great.
As an added bonus, billionaire philanthropist Les Wexner, a resident of New Albany, wants to see New Albany become the healthiest city in the country.
Alex took Wexner's goal as a challenge, and he wants to be the one responsible for that. But that's not going to be easy.
Building this gym is "a million times harder than what you think that it is," Alex said. "Whatever timeframe you think you have, triple it, double it, quadruple it, anything. This was three years in the making for me."
In those three years, he signed leases, got a loan from the bank, and did just about everything else in-between.
Halfway through those three years, he reached out to elitefts Equipment Sales Director Matt Goodwin, and now, it's finally happening.
Why elitefts?
His mentors, Eric Serrano and Anthony Castore, mentioned elitefts all the time around him, and that got him checking out elitefts online and in-person. "I've been out to the old elite[fts] building, and I was really impressed with their equipment," he said. "I liked how it was different, it was heavy-duty... it wasn't just your run-of-the-mill stuff."
He wants his gym to be as unique and individualized as possible, and he'd never seen the sort of equipment elitefts offers before. Having that sort of equipment that not many people have would allow him to accomplish that goal of tailoring the gym for each and every member's needs.
Case in point: a kids' club and kids' fitness classes. Kids are the future — something Alex recently discovered with his three-month-old — and with childhood obesity rates on the rise, why not start getting kids active while they're young? Plus it'll help out stay-at-home and single parents get their workouts in while not having to worry about their kids causing trouble.
For More Information
Looking toward the gym's future, Power in Motion expects to open its doors mid-April and is located at 5576 North Hamilton Road, Columbus, Ohio, 43230.
Loading Comments...