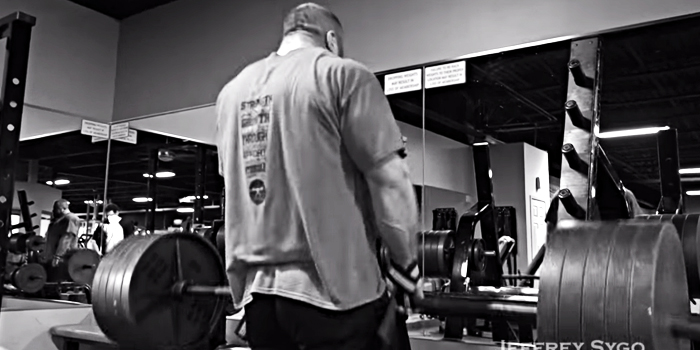 Source: jeffsymi YouTube Channel
elitefts coach Justin Harris and his training partner Randy Howard are prepping for 2015 Musclepharm NPC Masters National Championships. 
His first show since 2007, Justin feels good at 14 weeks out. Weighing 280 pounds, he hopes to grow into this show as he continues to clean up his diet while training 6 days per week.

In this video, watch as they train back and biceps by performing the following exercises: