Powerlifting, Workouts & Programs
20-Week Raw Dog Yoke Program Cycle

This is the exact program that I devised after my meet at Raw Unity 7. My goals were simple: I needed a bigger back in all aspects. I took the time to lay out a program where your back is trained every single session along with other systems to yield PRs at the end.
This is based on a conjugate style of programming and is excellent for raw lifters. To say it's hard is an understatement. The volume is high, the work is heavy, and you will want to quit. You will need to eat your face off and make recovery a priority, but I can promise you, your back will never be thicker and your PRs will become something of the past.
What can this program do for you? In 20 weeks, I made the following progress:
Notes
elitefts Band Recommendations for Squat
elitefts Band Recommendations for Deadlift
If bands are not listed, that will be straight weight. If you have access to chains, decrease the percentage by 5% (for example: 50% at 9x3 straight weight = 45% at 9x3 with chains).
Week 1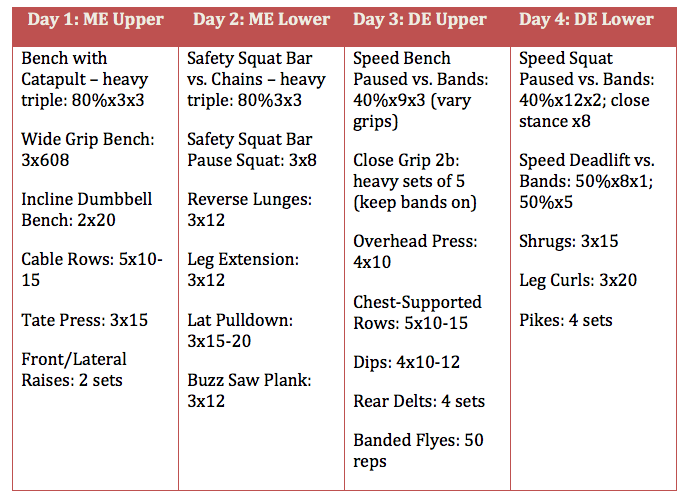 Week 2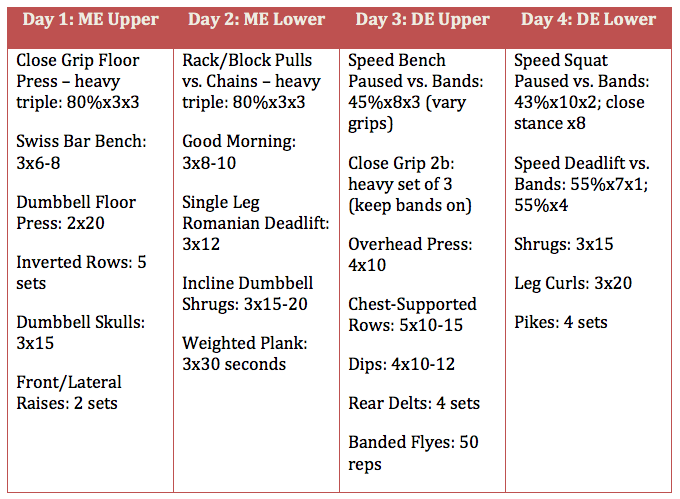 Week 3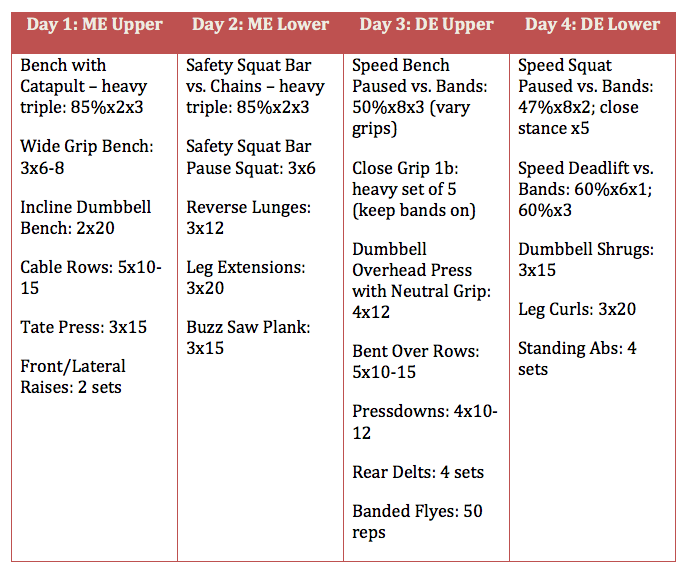 Week 4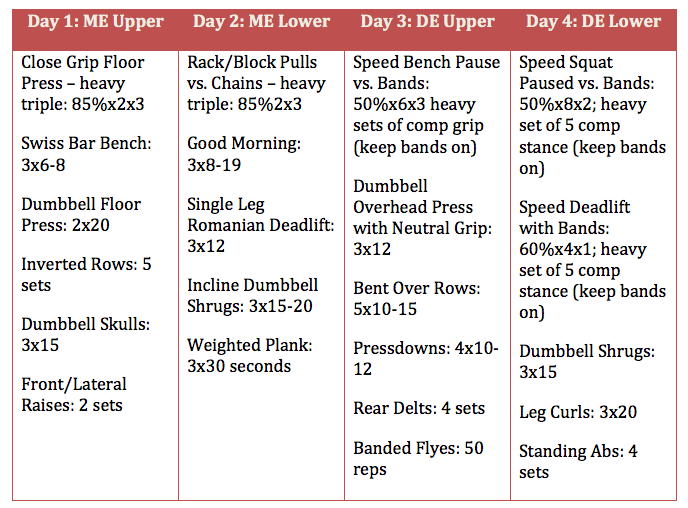 Week 5 / Deload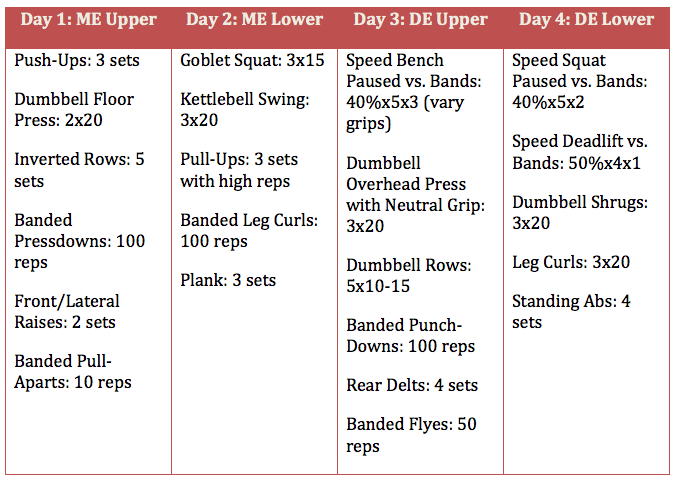 Week 6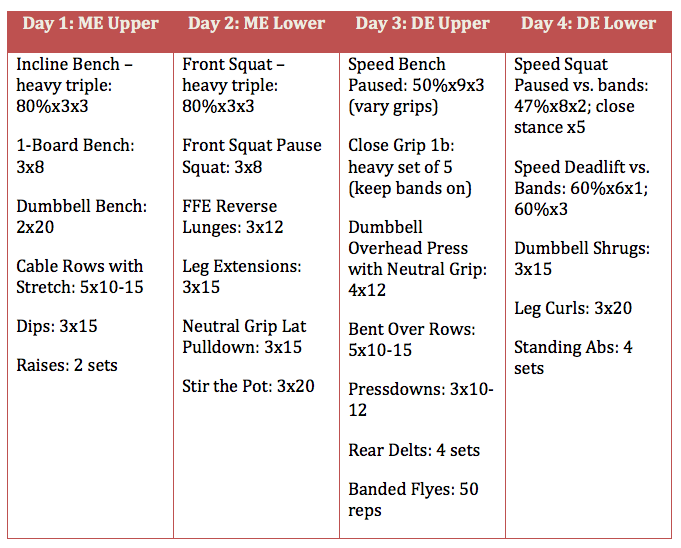 Week 7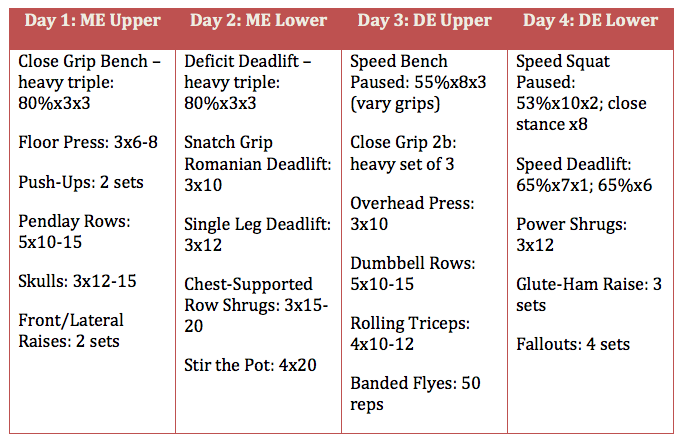 Week 8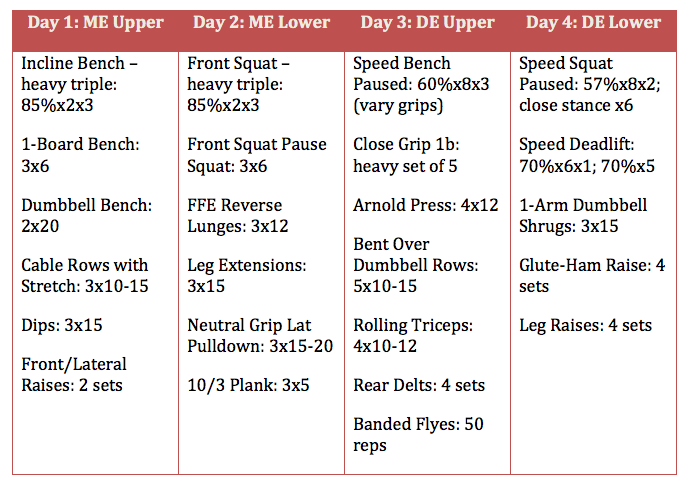 Week 9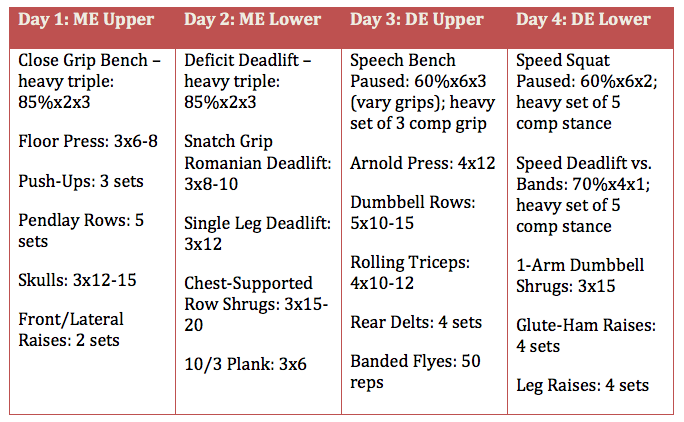 Week 10 / Deload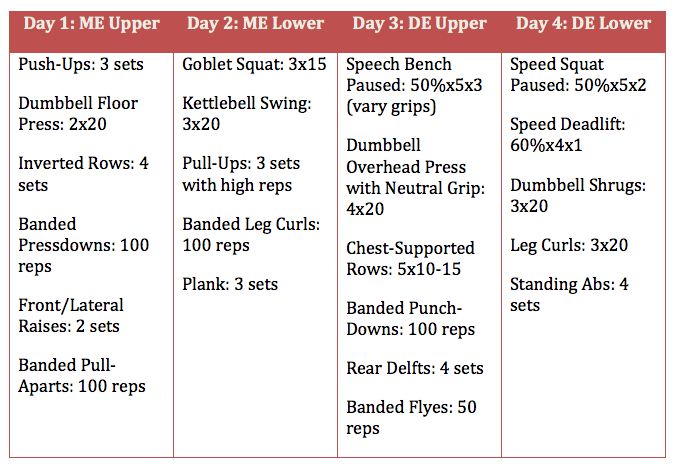 Week 11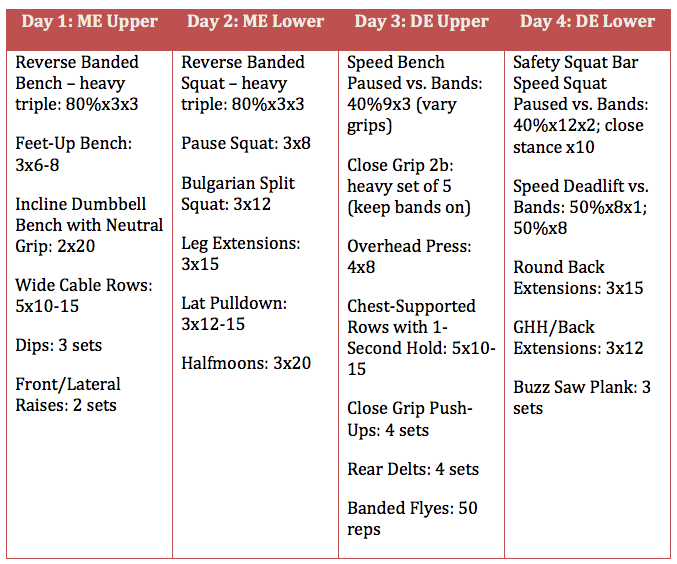 Week 12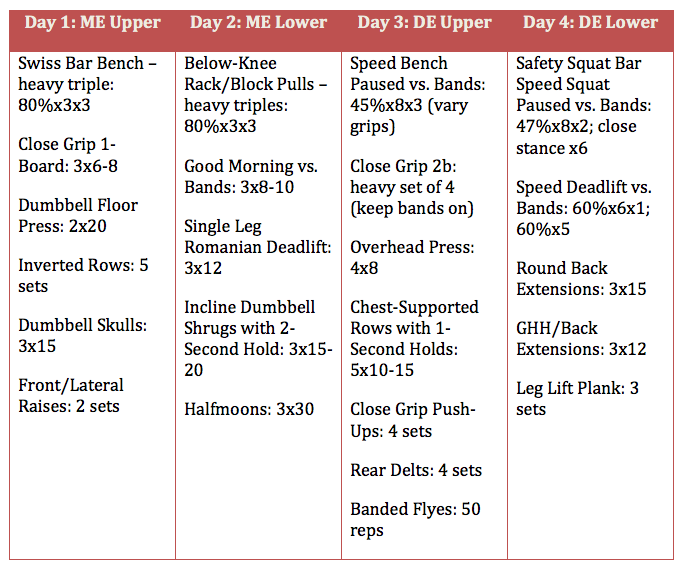 Week 13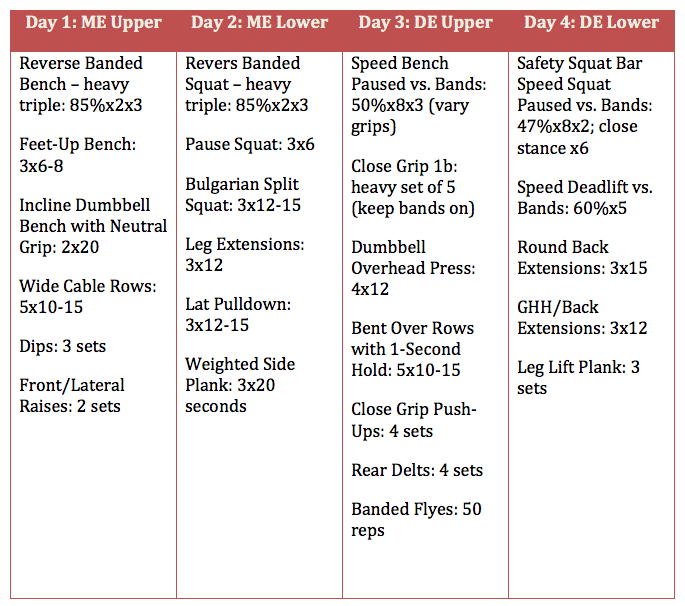 Week 14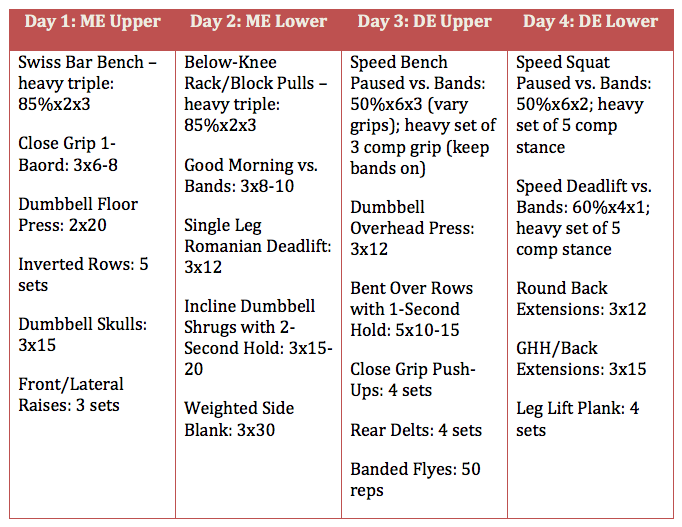 Week 15 / Deload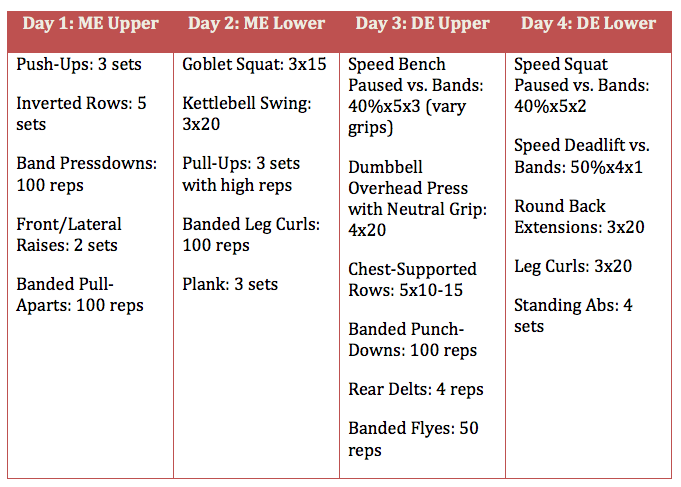 Week 16
Week 17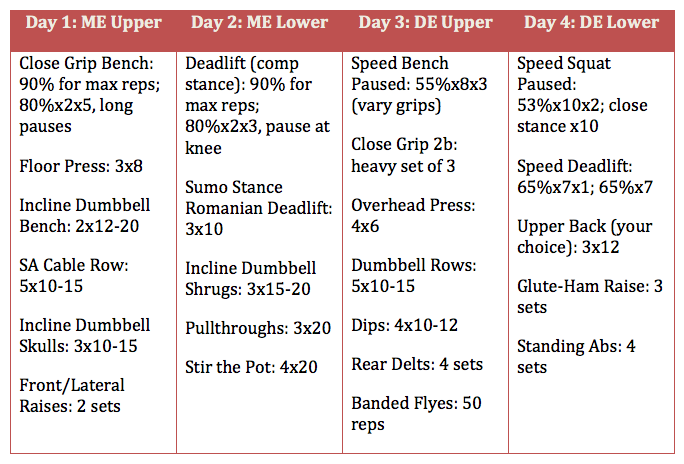 Week 18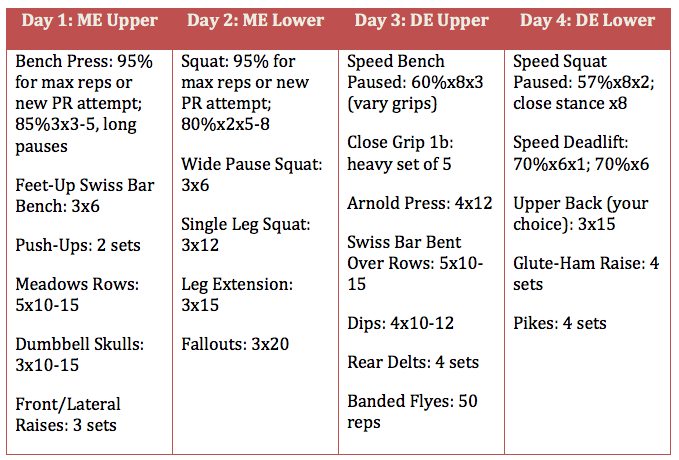 Week 19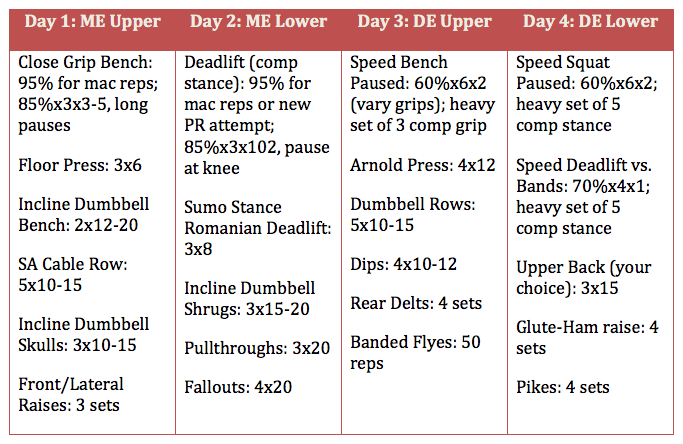 Week 20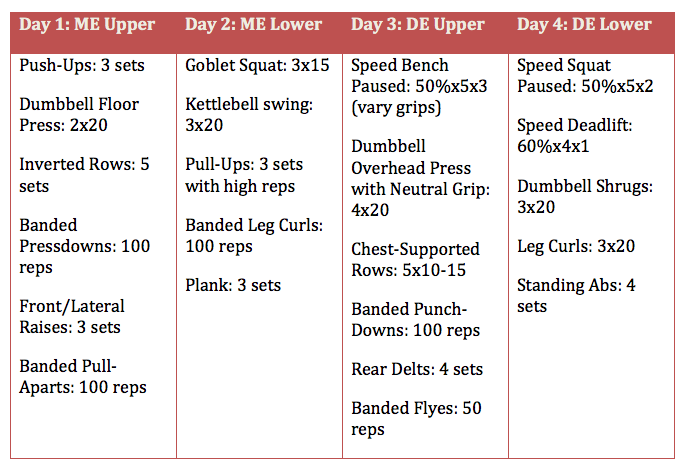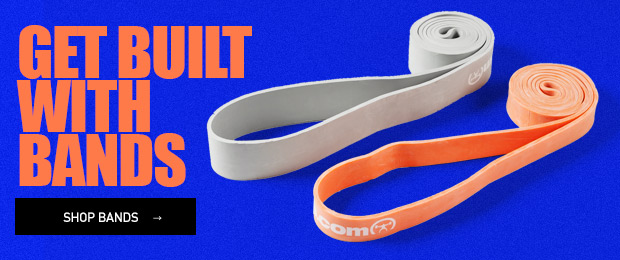 Loading Comments...