Recession Strategies for Fitness Trainers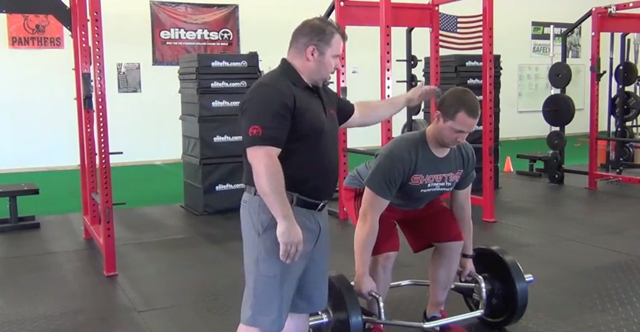 Two shoe salesmen from competing companies were assigned by their firms to sell shoes in the middle of the jungle in Africa. The first shoe salesman boarded the plane and headed into his new territory, unsure what to expect but hopeful that this venture would be a success. His plane safely arrived in Africa, and the shoe salesman immediately began his assessment of his new wide open market. It was less than an hour later that he quickly phoned back to his headquarters and requested the first flight out and back to the states, explaining to his boss, "This is a waste of time. I can't sell anything here! Nobody even wears shoes here!"
The second shoe salesman hopped on the plane anxious to see what awaited him in Africa. He expected a challenge but was optimistic about this new opportunity. After a safe landing, the shoe salesman grabbed his bags and quickly became thrilled at what he observed. The shoe salesman immediately dialed up his headquarters and demanded to speak to his boss. He said, "I can't believe what I'm seeing. Send me an assortment of ten thousand pairs of shoes immediately! Nobody even wears shoes here!"
It's all about attitude and mindset! Here are some key strategies to focus on during the current recession.
Re-examine your business practices/resources
"It's time to reinvent ourselves. The time has never been better or more urgent in which to question every truth, belief, premise, product, service, and price of your business. It's a time of transition to a new economy which you are going to participate in willingly or reluctantly, successfully or unsuccessfully." —Dan Kennedy
But…
"You can't change your life or your business this year with the same mindset, habits, and ideas that you had last year. Stop doing what took you to the level you're at and start doing the things that will take you to the next level." —James Malinchak
"In times of change, old systems no longer work and entirely new systems need to be developed. There really is no choice. You change or you go out of business. It's really that simple and will be the major reason why more than 70% of all small businesses will not make it into 2010." —Dave Tate
It's time to change or at the very least be prepared to change. Can you offer semi-private training as opposed to just one-on-one? Can you offer portal programming as a short-term, close-ended program and reach people who won't typically join a gym? Can you offer educational classes, seminars, group programs, or speed camps? Be prepared to change your primary services and expand what you can offer.
Use all available communication channels when marketing
This is where most trainers are falling flat. If you've relied on email (because it's cheap) for your primary source of marketing, you're marketing to a secondary list even if you have a strong and responsive list. In other words, these people have already said that they are interested in your service (as evidenced by signing up for your newsletter), but they still haven't bought. We need to get your message in front of people who don't know you exist yet.
Email has now become a burden for most people (as evidenced by the annoying yet ever growing number of outdated Tim Ferriss inspired "I only check email twice a day to increase my productivity, but I have no problem sending you one of these auto responders every time which may completely gum up your email inbox" emails) rather than the welcome tool it once was. As a result, people have learned to handle excessive email by "tuning it out" and "tossing it out." I have an AOL account designed just for email newsletters and marketing lists. The problem is in that account alone, I receive 200 or more emails per day so I tend to never read those emails.
So alongside emails and blogs, it's imperative to begin a direct mail campaign using either a postcard or a newsletter sent to a targeted list within your area. Remember, there are people out there who are interested in what you have to offer but don't know you exist. You need to reach them.
Think of furniture stores. You have probably seen a furniture store ad or two on television in the last week. You have also probably had a flyer in the mail and seen an ad or two in a newspaper or magazine. Realistically, how many people are in the market for new furniture on a regular basis? Very few. But furniture stores are all about creating "top of mind awareness." When is the right moment—the moment when the prospect is going to buy? We never know so we have to market continuously.
As we've said before, the right message with the right media to the right market at the right moment. Email can no longer be the only media you use to send your message.
Your network is your net worth
This is also a great time to reconnect. You should have a list of everyone who has ever hired you or contacted you. Send them a card, write them an email, or send them a small gift.
I also suggest networking and masterminding with like minded individuals. It's one of Napoleon Hill's tips for success and remains true years later. You can't do this alone. Get face time with every good trainer in your area, hire consultants, set up lunch meetings, and attend seminars. One of my personal strategies was to hire any speaker or coach who was coming to my area to do a staff training or personal consult with me when they were in town. I took them to breakfast, lunch, or dinner and invested in their services for my own benefit.
Having traveled extensively over the past year, I'm amazed that no one has ever asked me or any of my co-presenters to do an additional consultation. In fact, it has only happened twice—once when I brought in one of my co-presenters when he was in town and once when one of them brought me in when I was in their area.
Education is one thing. The face time and just making sure your name is still out there is the real key. Get a lunch meeting with every trainer, chiropractor, nutritionist, massage therapist, and sports coach in your area.
Increase the value of your service
When a client tells you that they can no longer afford your services or a prospect tells you that it's too much money, what they are really saying is that they have done a cost to benefit analysis and you are not "worth" the money.
For example, if I asked you to give me $1000 and I'll give you back $1250 within 30 days guaranteed, most people would find the money because the value attached to the deal is more than worth it. However, if the deal was a $1050 return in 365 days, most people wouldn't feel that the return was worth the investment.
In challenging economic times, everyone is looking at the value. What can you do to increase the value of your services? What else can you offer your clients to increase the value of what you do? Maybe a money back guarantee?
Are you continually improving your training skills so that you can get better, faster results? Just like the shoe salesmen, you can see the obstacles in this recession or you can see the opportunities. The key is to have strategies in place to adapt to anything that comes your way.
Loading Comments...