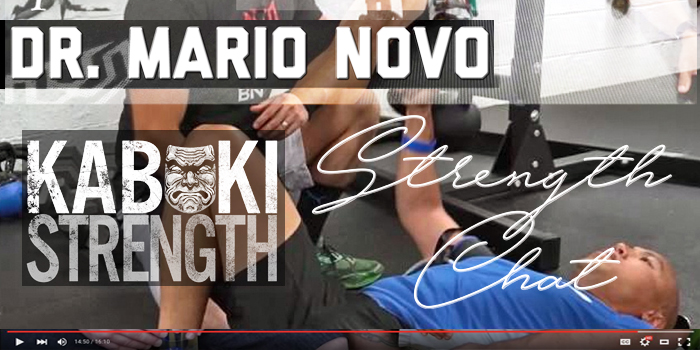 In today's social media world we often see people play around with Blood Flow Restriction (BFR) training on Instagram, Facebook, or training blogs.  What many people may not know is that this isn't just bro science technique, but actually something that has a significant amount of research behind it.  And that research not only backs its use for hypertrophy but also its more significant application in recovery and rehab. Unfortunately, the fact is also that most of what you see on the above-mentioned outlets are likely not, in fact, productive, as it does not actually realize the benefits of true BFR training. It is also done in a manner that raises the potential for harm.
---
RECENT: Strength Chat Podcast: Seattle Seahawks Patrick Ward on Using Data
---
In this Strength Chat episode, we pull the veil off BFR training and look at what it really is with an in-depth dive into the science behind it, its clinical application, impacts on recovery, and potential use in hypertrophy training.
We're thrilled about this episode, as it's by far one of the most technical and nerdy ones we've done so far. Our guest is none other than Dr. Mario Novo, DPT, PT, BFR-R, Cert-DN. He is a results-driven sport orthopedic physical therapist, clinical educator, and university professor who specializes in strength/conditioning and blood flow restriction rehabilitation (BFR-R).
In this 27th episode of Strength Chat, we discuss in detail the intricacies of BFR training and its application to strength sports and athletes in general. If you've wanted to understand more about this topic or just get a technical yet easy-to-understand introduction to BFR, this is the episode you need to listen to!
Subscribe to the podcast via iTunes, Stitcher, Google Play, or simply listen to it on this page using the media player.
Come attend a PBFR clinic and certification at The Kabuki Strength Lab and meet the Kabuki Strength Team as well as the Owens Recovery Science Team July 22 in Portland, Oregon.