2019 Arnold Sports Festival Report: Day 2 for Team elitefts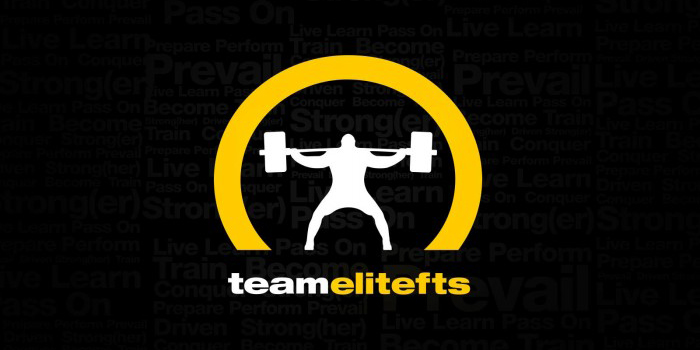 For Team elitefts, it's Day Two of the 2019 Arnold Sports Festival and the only day of the XPC Worlds for elite and pro powerlifters to compete. Representing Team elitefts at the XPC Worlds — a 12-hour-long event despite being advertised as less than that — were JP Carroll, Bryan Doberdruk, and Jo Jordan. JP and Bryan competed in raw powerlifting — lightweight and heavyweight, respectively — while Jo geared up for… well, geared powerlifting.
JP Carroll, defending two-time super heavyweight champion, absolutely destroyed the squat with 835-, 895-, and 950-pound attempts, all of which were successful.
He successfully benched 525 and 565, but couldn't quite hit 600 pounds.
The deadlift was an area of difficulty for JP this time around, as he was only able to succeed in a 725-pound attempt and couldn't quite get a grip on the other attempts — both 775-pound deadlifts.
Total: 2,240 pounds
Bryan Doberdruk successfully squatted his first and third attempts of 630 and 680 pounds. Sandwiched in the middle was a failed attempt of 680.
He went on to bench 400 and 425 pounds. His final attempt to bench 440 fell through, unfortunately.
Deadlifts were not his strong suit this evening, as his only successful deadlift was his first; a 680-pounder. The last two weighed in at a pretty good jump to 730 and 760 pounds.
Total: 1,785 pounds
Jo Jordan was the unexpected comeback kid after he failed his first geared squat of 965 pounds. Due to an issue with his squat suit, he passed on taking a second attempt, which counted as a fail. The odds were not in his favor for the third and final squat — two failed squats before, and one more failure would end in a bomb out.
The rest of the meet ended up sailing smoothly, with benches weighing in at 555, 605, and 635 pounds.
Jo finished off the meet solid and strong with 605-, 660-, and 675-pound deadlifts.
Total: 2,275 pounds
Last but not least was Matt Mills, who continued to battle it out in the Arnold Strongman Amateur Championships. Today's events were the axle deadlift — in which Matt deadlifted 700 pounds for five reps — and the block carry and sled events.
The Arnold Strongman Amateur Championships will finish out tomorrow.
Keep an eye out for full in-depth meet reports and placings from the event this upcoming week on the elitefts articles page.
Loading Comments...