elitefts Honors the Fallen on Memorial Day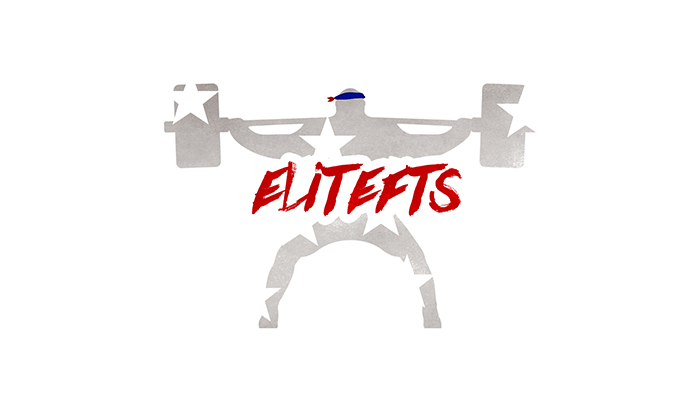 Memorial Day is more than a day when you need to figure out what to do with the kids who suddenly don't have school or when your go-to training spot is closed for the entire day.
Rather, Memorial Day honors the sacrifices of soldiers who died fighting for the United States in all wars — though that wasn't always the case. It wasn't until after World War I that Memorial Day expanded to honor those who died in all wars.
The holiday's history goes back further than that. On May 5th, 1868 — three years after the Civil War ended — Maj. Gen. John A. Logan, the leader of an organization of Union veterans, declared May 30th as Decoration Day — a day when the nation would come together and decorate the graves of the fallen with flowers.
The first official observance of Decoration Day was at Arlington National Cemetery. Roughly 5,000 people attended. Not only were flowers strewn across the graves, but small American flags were placed on each grave, which is something still seen at cemeteries across the United States.
It's also important to note that the first "official" Decoration Day (later Memorial Day) was not the first of its kind — just the first event at Arlington National Cemetery.
In 1966, President Lyndon Johnson declared Waterloo, New York, as the birthplace of what we now know as Memorial Day.
Records found that exactly two years before Decoration Day's declaration (and 100 years before Johnson's) on May 5th, 1866, Waterloo residents held a ceremony honoring local veterans who fought in the Civil War. Businesses closed and flags flew at half-staff.
Though there are other claims to the birthplace of Memorial Day (Columbus, Mississippi; Macon and Columbus, Georgia; Richmond, Virginia; Boalsburg, Pennsylvania; and Carbondale, Illinois), but Waterloo has the strongest claim because it was a community-wide event and not a one-time event.
Fast-forward to 2000, when the National Moment of Remembrance Act was created, which encourages all Americans to pause wherever they are at 3 p.m. local time on Memorial Day for a minute of silence to reflect upon and honor those who died while serving the country.
Here at elitefts, we will be having a Memorial Day sale to honor the fallen and those they have left behind. We encourage you to listen to Table Talk Podcast #8 with Tony Montgomery, a U.S. Marine, and to read about the University of Dubuque's Veterans Memorial Training Center.
We salute and thank each and every one of you for your service, including our own team members:
Loading Comments...