Introducing New elitefts Columnist and Coach JM Blakley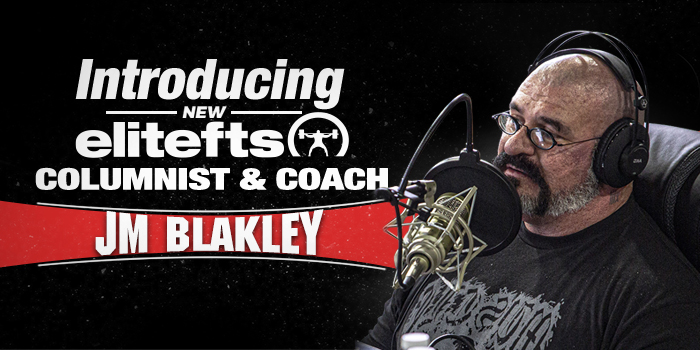 JM Blakley is known for being the namesake of the JM Press, breaking numerous world records, holding multiple degrees — including a master's degree in strength and athletic conditioning and doctorates in exercise physiology and metaphysical sciences — and more.
And now he's also the newest columnist and coach for elitefts.
JM credits a mastery of the basics as the ultimate driving force behind human achievement. His coaching philosophy is based on the idea that the basics can be used by anyone to achieve greatness.
You can expect these concepts to be present in his future articles. Be sure to keep an eye out for his upcoming article about the mind-muscle connection, don't forget to listen to him and Dave Tate in Table Talk Podcast #13, and follow his coaching blog.
Loading Comments...