12 Gifts for the Whole Family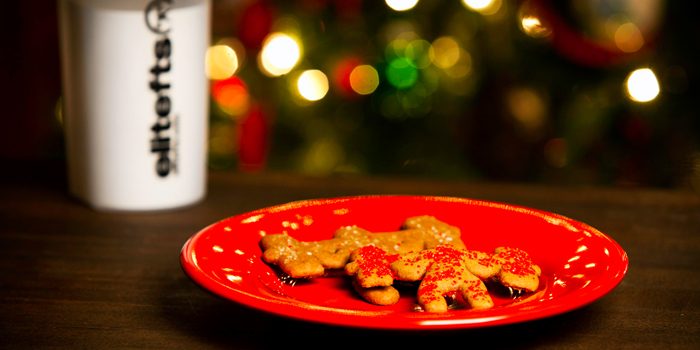 No lift? No gift! Here's your one-stop holiday shopping guide for everyone on your list, ages 0 and up. Forget Oprah's Favorite Things; move over, Goop Gift Guide — here are the real hottest gifts of the season.
For the homebody
elitefts Sweatpants: Cozy. Adjustable. They're black, so they can wear these for any occasion, from a holiday party to the gym.
Cerberus Sandbag: Weighted blankets are so passé. Give them a cuddly sandbag to hold at night (I recommend getting bodyweight or higher for the best soothing sensation). During the day, it's ultra-versatile for use in all sorts of exercises like standing/seated good mornings, keg carries, and front-loaded squats. I personally like to give my emotional support sandbag a name, extra hugs, and words of encouragement.
Ammonia Salts: Give that essential oil diffuser an extra kick with a little bit of WAKE UP MOTHERF***R! (Wait, am I the only one that likes to mix in a little lavender scent with my smelling salts? It gets me amped up juuust the right amount.)
For expecting or new parents
Grip Kit: Tell them to skip those hypnobirthing classes and focus on grip and forearm training instead. I wish I'd focused more on my hand training before having to carry my giant baby around 24/7 — it would have saved me a trip to the hand orthopedist.
BenchBlockz ½-1 and 2-3-4-5: Their babies don't need a rattle or activity center that they're just going to outgrow in a few months anyway; bench blocks are the gifts that will last them a lifetime. Babies will be fascinated by the weird grooves and the smooth texture and older kids can use them to learn about addition and fractions. Best of all, their kids will never remember a time when they didn't know what a board press was. Isn't that the most precious gift of all?
Manta Ray: Toddlers love bath toys! Have them play with this magical sea creature. Tell them that its superpower is something called "ultra-high bar."
For the kids
Muscle Mace and Grenade Ball: Minecraft and Fortnite fans will think these "weapons" are really cool. What are even cooler are the big guns you can get from using them for all kinds of upper-body exercises.
elitefts Sled: My kids have never experienced snow in sunny California, but I still want them to experience the joys of sledding. They'll think it's a blast to pretend to be reindeer and drag each other across the backyard.
Pegboard Climber: Kids love climbing things. They'll be the monkey bar champions of the playground after training on this.
For your swolemate
You know that your favorite training buddy would love some new PRs for Christmahannukwanzadan. Giving them a bigger total would be the most bromantic gesture ever.
Rackable Cambered Spider Bar: This "giant cambered bar on steroids" is what they need to take their squat to the next level. They'll get all the benefits of a cambered bar (builds core strength and stability in the hole) and the safety squat bar (easy on the shoulders). If they want monster tree trunk legs, trust me, this behemoth of a bar will give it to them.
Metal Bench Shirt: Even if they're not interested in competing equipped, they might find that this kind of overloading training is what their poverty bench has been missing all along. Worst-case scenario: They can wear it to their annual Ugly Christmas Sweater event.
PR Platform and Contrast Platform: The ultimate deadlift builders from Power Center — they offer so many ways to inflict torture, including banded and rack pulls, isometrics, and even more exciting, "weight releasers" for the deadlift. Since pain and suffering bring people together, this will cement your brofriendship for life.
I truly cannot imagine a better gift than something from this list, and I hope your friends and family agree. Happy swolidays and happy new gear!
---
Masumi Parekh is an unrepentant gym rat, future fitness influenza, and hoarder of exercise equipment, which she collects in her garage gym. She would never admit to being a deliberate bad gift-giver for the sake of getting her own wishlist regifted back to her.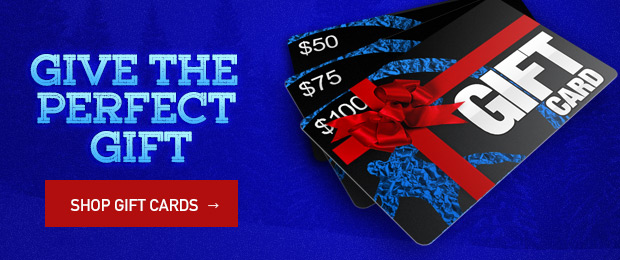 Loading Comments...