Closing in on Our 20th Year in Business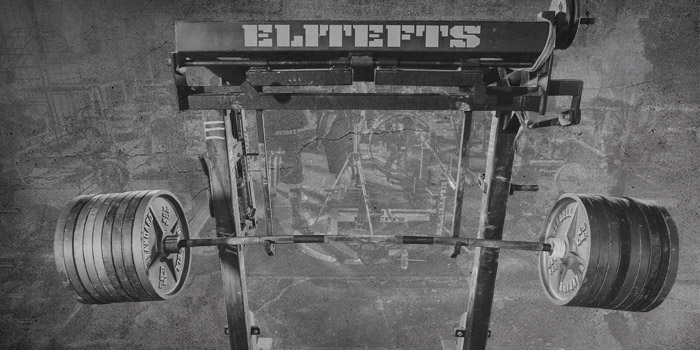 As the end of the year draws near, I am reminded that we are fast approaching a landmark in our company history: next year will be our 20th year in business. Few businesses survive even the first few years of existence, especially in a competitive industry such as ours. To earn and hold the trust we have built, our focus has always been to be the industry's top information and equipment destination for strength athletes or anyone that places training at a high priority within their life.
As I reflect on the past, there is a lot to be proud of. But we don't like to spend too long looking back; instead, our focus is always on tomorrow and how we can better support our readers and customers. We do this in a number of ways: by continuously expanding a committed editorial staff; by always seeking partnerships with business, academic, not-for-profit, educators, and others to share accurate, actionable information; by constantly seeking product innovation, a stronger global supply chain, and additional equipment partners; and by constantly striving to remain a cost-competitive destination that is fully supported by world-class service.
Highlights of things we did in 2017 include: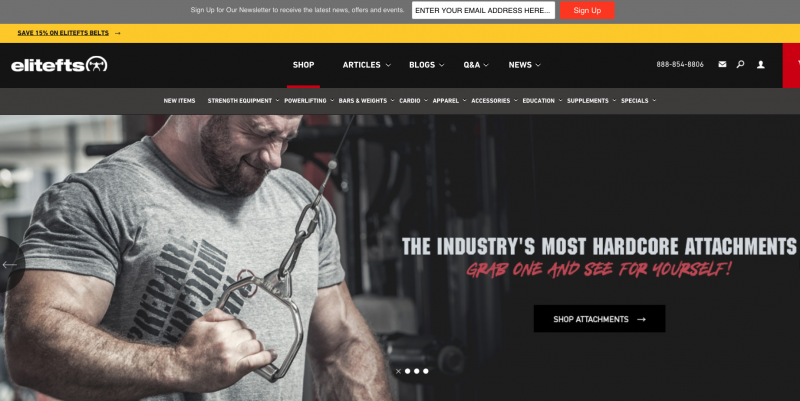 Expanded Our Platform and Improved Our Skillset
A company's technology, internal team, facilities, and resources all are important aspects of how it interacts with and serves its customers. Not long ago I reported on how we upgraded all of our internal technology with the goal of streamlining and enhancing our operations.
We did this by offering a robust "one-stop" platform that now offers more than 17,000 items, ranging from strength equipment, powerlifting gear, bars and weights, to apparel, a full range of accessories, supplements, books and multimedia, complemented by the widest range of free educational resources available anywhere, including direct access to world-class strength athletes, coaches, and trainers.
In addition, we recently expanded our executive team to further support our overall operations. Steve Diel is now our new Chief Financial Officer and his addition earlier this year adds necessary financial and operational expertise to our team. Steve earned an MBA in Finance from Indiana University and has over 20 years of experience in Fortune 500 companies across a wide array of industries. While his key areas of professional focus have been mergers and acquisitions and corporate strategy, he has also served roles in treasury, financial planning and analysis, internal auditing, and investor relations. Steve also has an elite total in powerlifting.
Nate Harvey, M.S., CSCS, has also joined the company and is our new Executive Equipment Specialist. He brings years of experience and knowledge of athletic disciplines to both readers and customers and developed his vast athletic history as the former Head Strength Coach of Olympic Sports at The State University of New York at Buffalo. Nate also is a strength and conditioning consultant for the New York Jets and has a 2450 powerlifting total. He looks forward to helping address all of your equipment needs and can be reached at NHarvey@elitefts.com.
Just in time for our 20th anniversary, we are also finishing construction of our new headquarters, warehouse facility, and gym. For you, this means the new facility will improve our distribution capabilities and be an even better place to host the many interactive seminars and events we offer each year.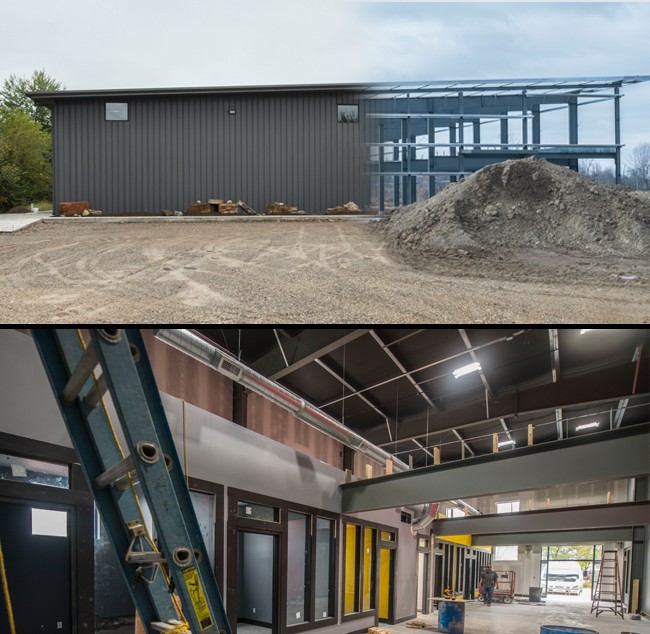 Ensured Quality Content Remains King
From day one, we have always had a passion for helping people make a measurable difference in both their training and lives. We have done this by investing considerable resources to professionally manage an ever-growing group of diverse individuals with the shared goal of providing the best possible strength training and related information available. Today we are still adding more than 1,000 pages of top quality content each month and have refined an even more robust credentialing system to ensure we are providing you with trusted content.
In the coming year, we will continue to expand our wide range of free educational articles, blogs, Q&A's, videos and more. We will keep adding columnists who are well-respected professionals in the field.
Please continue to tell us what you like and what you would like to see added or improved. We want content to be relevant and appealing, from world-class contributors who inform and inspire. Our job is to continue to focus closely on what we can control: providing readers and customers with the most comprehensive educational resources in the industry and the best products, service, and support.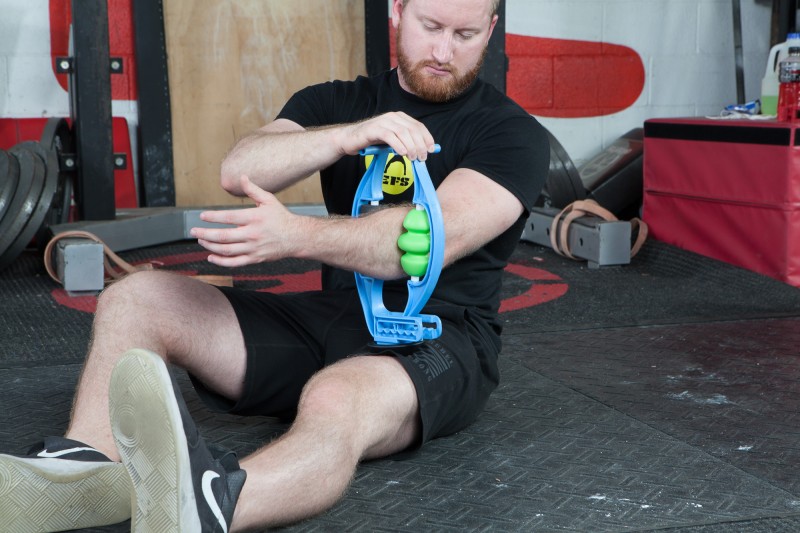 Strengthened the Value Chain
Much of our success can be attributed to our partnerships with suppliers. As we continue to reimagine retail, we depend on our suppliers to help provide new, creative ideas and share their expertise with us. Our culture supports long-term, deep engagement with suppliers and we are always actively seeking suppliers who share our values.
We want a fair and long-term customer-supplier relationship that ensures maximum success. Our customers—you, the readers—profit from quality, cost awareness, innovation, and service. As such, we continue to invest in new relationships and strengthen the ones that we feel can help us deliver even greater value to customers. A few examples of carefully evaluated new suppliers this year include Rebel Performance, TrakFitness, Ultra-Human, and Rolflex.
Stayed Connected
Earlier this year we were honored to present the 2017 Sports Training Summit, held February 25th in Columbus, as well as being part of the 2017 Special Olympics Ohio State Summer Games. We also are looking forward to the upcoming Strong(er) Business: elitefts Fitness Professional Summit on October 21 in Columbus. Our elitefts staff will also be hitting the trade show trail shortly and be available for private free sessions at a number of elitefts PR Rated training centers, gyms, clubs, and schools. Stay tuned for details.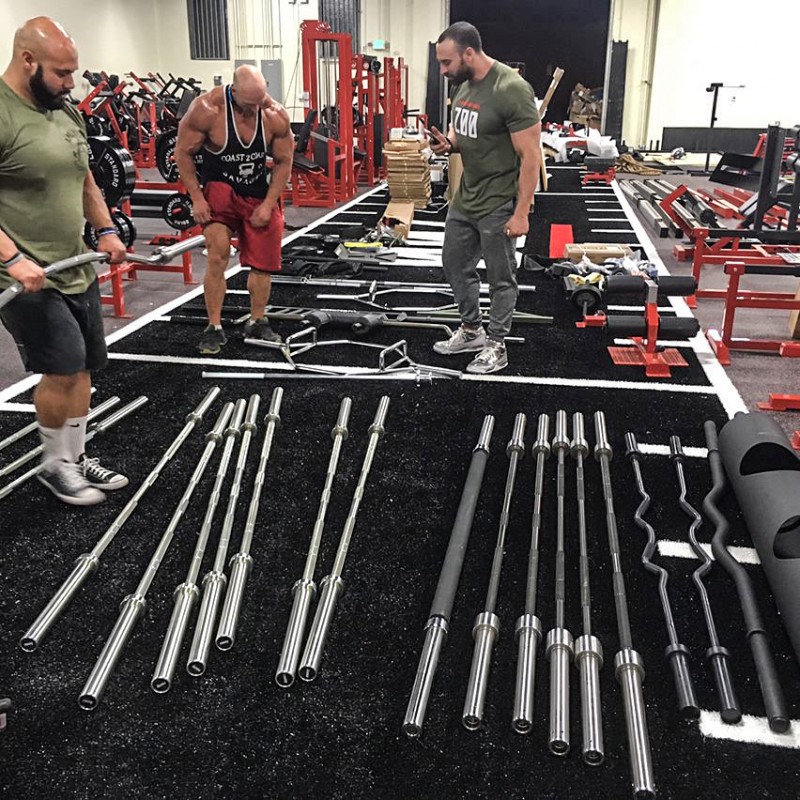 Exceeded Customer Expectations
2017 has also been an exceptional year for elitefts with the number of new customer projects and gym setups that have been entrusted to us. These assignments include gyms for several high schools in Ohio and Kentucky, Universal Pro Gym in Pennsylvania, the Cleveland Fitness Center, a private home gym for NHL player Ryan Callahan of the Tampa Bay Lightning, Brandly Martin's Zoo Culture, The Spot Athletics, John Rusin Training Studio, and a 15,000-square-foot facility for the Washington Redskins.
A Final Word
In this update, I have tried to emphasize our commitment to listening to your needs in selecting the very best educational resources and equipment selections available. An important part of that commitment is remaining accessible in ways that work best for you. I am always available through our customer service email, as well as being active on social networks like Facebook, Twitter, and Instagram, where I will respond to messages whenever I can.
Focus, trust, and strength are the foundations of elitefts that will continue to guide us in the years ahead. The strength and fitness world is a fast-moving arena and we intend to meet or exceed the pace of all the exciting developments, whether it's related to information or products. Thank you for being part of this experience.
In closing, I just want to say thank you for being an extremely valued part of our family. Training is an intense, personal journey of which we are proud to help you travel.
Sincerely,
Dave Tate, elitefts CEO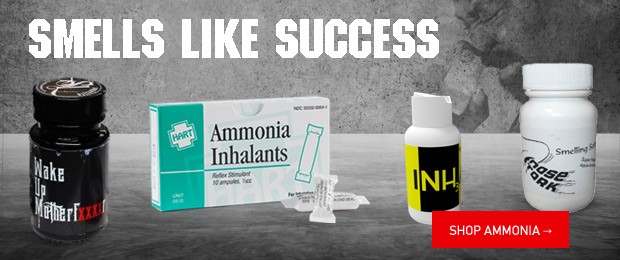 Loading Comments...