Elitefts Welcomes Newest Team Member and Columnist Zach Gallmann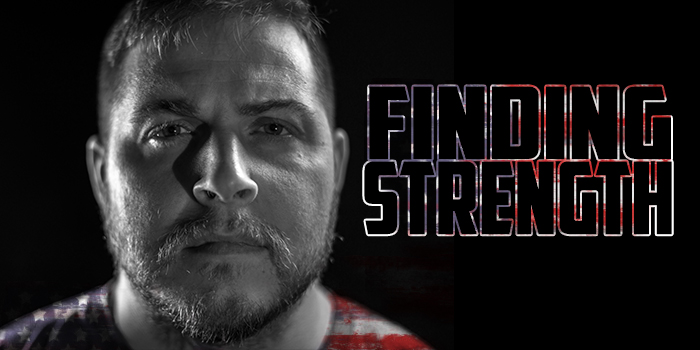 After years of informal affiliation with elitefts, Zach Gallmann is officially the newest columnist and elitefts team member. With an impressive résumé of personal strength achievements and contributions to elitefts.com, Gallmann's addition to the team comes as a surprise to few.
A national level heavyweight strongman competitor, Gallmann served in the US Army with the 82nd Airborne Division before attending The Ohio State University. Having spent the last several years working as a strength coach at The Spot Athletics, Gallmann has now founded his own project: Finding Strength.
According to Gallmann, Finding Strength aims to bring humanity to the sport of strongman. Its mission is to create notoriety for the sport and increase exposure to all facets of strongman. Gallmann plans to achieve this by delivering video coverage of strongman competitions, events, and world-class gyms he visits all across the United States. Having already traveled to a number of locations from Connecticut to Memphis to Indiana to Massachusetts, Gallmann has started his project with complete commitment to its success. Through elitets.com, he will present this content and follow his journey in Finding Strength.
In his own words, this is how Gallmann describes his love for the sport of strongman and why it led him to devoting his life to Finding Strength:
"I've competed all over the country, in countless competitions, from your everyday local show, to nationals, to the amateur world championships. To this day, I still love this sport. So much, in fact, that I decided it was time I started giving back. I decided it was time to share the sport I love with as many people as I can. This is why I created Finding Strength.
"My mission with Finding Strength is to bring humanity to the sport. My mission with Finding Strength is to connect everyday people with the athletes that dedicate themselves to such a brutal undertaking, for no other reason than the love of it. I want people on the street to know what an atlas stone is, what a log press is, and that there are other strongman besides that Polish guy."

Take a look at some of his most recent articles on elitefts.com:
In one of Gallmann's first long-distance trips for Finding Strength, he visited an elitefts VIP Gym: Lightning Fitness. Owned by professional strongman Matt Mills, Lightning Fitness is located in South Windsor, Connecticut and is the home of many strength athletes.
A strongman competitor's wet dream. It is apparent within the first minute of walking in to Lightning Fitness that Matt expects nothing but the best for his facility. The gym is riddled with every implement, bar, and piece of training equipment one could possibly imagine, from a large turf area for moving events, multiple elitefts power racks, power stairs, monolifts, atlas stone platforms, to dozens of machines and other pieces of equipment to help his athletes and clients be the best possible athletes they can be. Matt has created a place where athletes from all the Connecticut area come to train, because they know that the drive is worth the time.
Familiar to those that follow elitefts, NBS Fitness in Memphis, Tennessee is owned and operated by Elitefts Columnist David Allen. Gallmann made the trip to Memphis to visit the large coaching staff of NBS and talk to David Allen about what it took to build his facility.
When you enter the gym, you notice powerlifters, strongmen, bodybuilders all working side-by-side, along with people there just to get strong and healthy. The thing that struck me the most was the familiarity everyone had with one another. Everyone was there to train hard, but everyone was there to push each other, like Mike pushed me on deadlifts.

Hosting a few strongman competitions a year, NBS is looking to help promote the sport, and coach Annie Gunshow is heading that forefront, trying to grow strongman in Memphis. They will soon be moving into a new, bigger facility, and looking forward to being able to accommodate more and more athletes as they walk through the door.
A little closer to elitefts headquarters, Blind Dog Gym is located in northern Ohio, hidden inside a warehouse near Lake Erie. Owned by husband-and-wife duo Mark and Erin Valenti, Blind Dog Gym carries a history of professional strength sports with strongman and highland games competitors.
Opening the gym as CrossFit affiliate, Mark wanted to use that as a catalyst to bring other strength sports to light. He decided to introduce strongman to his members. As that has started to drive people through his door, he has created an awesome atmosphere and a large, eager team of athletes who have fallen in love with the sport. By also using his influences from Westside Barbell, he has a knack for turning out extremely strong and well-rounded competitors.
CORE Fitness of Mooresville, Indiana is different than any of the other facilities Gallmann has yet visited; the strongman training in this facility might not be apparent to you at first, unless you know where to look. Housed in a second building attached to the general training facility, The Barn is led by owner Aaron Molin.
Aaron has made collecting strongman equipment from various contests almost a hobby, so that the people training at his place can have access to the best tools available.

Maybe that's why athletes like World's Strongest Man hopeful and professional strongman Derek DeVaughan train and coach new athletes there. With ever the watchful eyes, Derek and Aaron are constantly assessing and coaching the younger athletes that train with them.

Derek, a former college baseball player, has come up through the ranks in strongman and is now one of the top strength athletes in the world. Talking to him, and his calm demeanor, you can tell he loves what he does: helping new athletes make the best of themselves through strongman.
Loading Comments...