Oslo Performance Center — 'More Than Just A Hardcore Gym'
"We've had talks for years about this dream of ours. It has finally been realized."
---
Painted on the walls of Oslo Performance Center in Oslo, Norway, you'll find icons of strength, both literal and figurative: an enraged bull with firm, bulging muscle and glowing eyes. A man, width that matches his towering height, watching from the corner.
Scan the remainder of the interior and you'll find words more powerful yet than the images: Passions Trumps Everything. The weight room is a place where the trials never end. It's the place where we test ourselves, we struggle to reach one goal and as soon as we reach it, there is another more difficult to reach. 
It is here, a gym in the city center of the largest municipality in Norway, that Haavard Sundt and his co-owners achieved their dream of owning a performance training center.
"We have been open for about four months," Sundt said. "At the moment, our clients and customers are mainly located in our nearby area."
In addition to Sundt, Oslo Performance Center has two owners:  Espen B. Andersson, Head Coach, and Finn-Tore Carlos Comacho, Manual Therapist.
"Andersson is the person for every other trainer to go to when something is needed," Sundt said. "Besides being a coach for the last ten years, he has a degree in web design and web sales — important knowledge for the years to come."
Comacho, alternatively, provides academic and practical experience from previous ventures.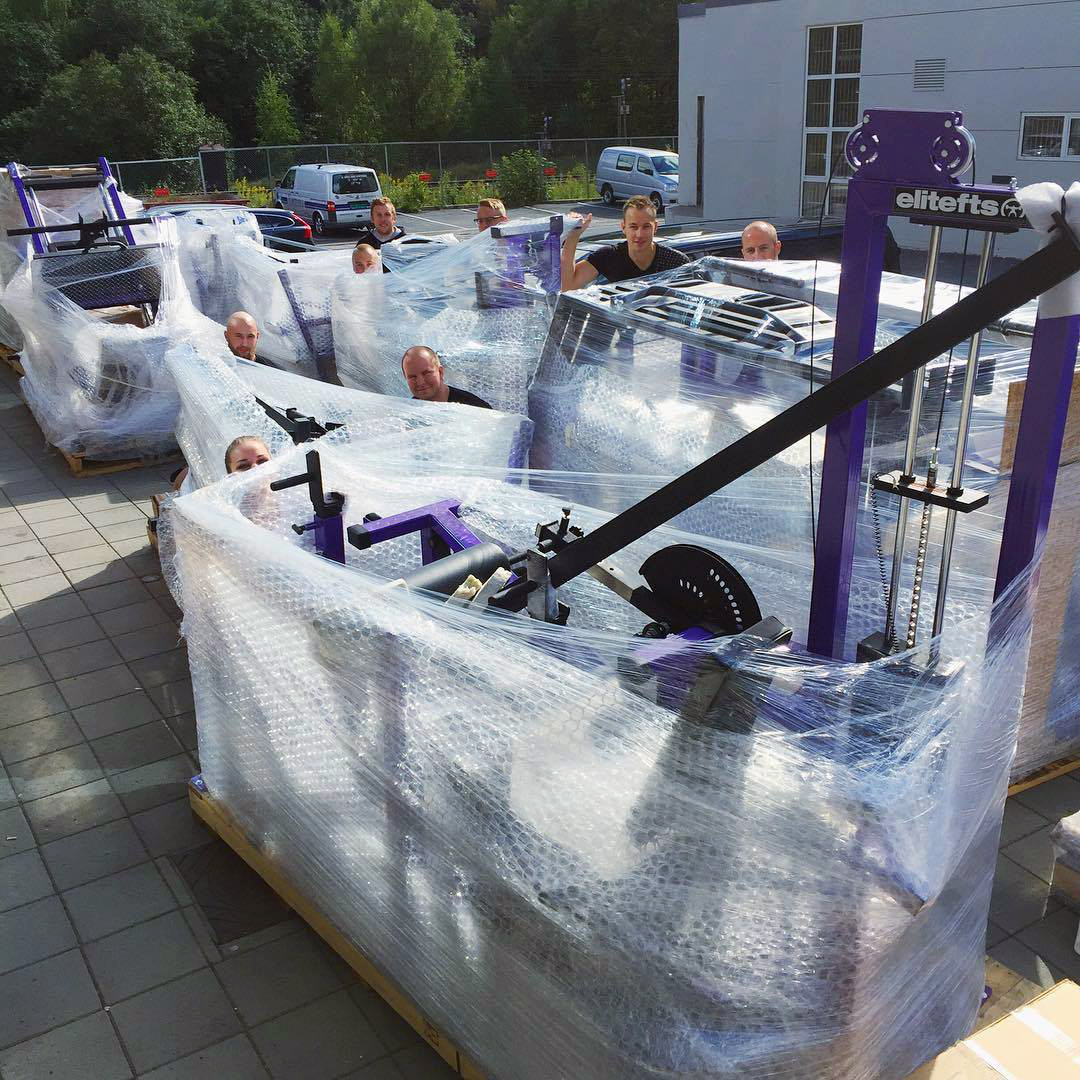 "Finn-Tore Carlos Comacho already has a few years of experience running other clinics," Sundt said. "He also has a masters degree in manual therapy."
These three owners set out together to open Oslo Performance Center and encountered their first obstacle when searching for an optimal location. With a dearth of viable options, it took time to find a building that met their standards.
"There are not a lot of options in central Oslo for this kind of business, which made it difficult to find a good place to rent," Sundt said. "We finally found a great location just a few minutes from the city center."
Sundt chose this location based on the promising future of the area and the likelihood of future growth.
---
RECENT: Building an Iron Empire
---
"Our current location is on the first floor of an office building in a great area that we expect to expand and become more popular in the coming years," Sundt said. "We feel lucky to have found this location."
Important to the construction of Oslo Performance Center, Sundt and his business partners designed the interior of the 8500-square-foot building to include an 1100-square-foot turf area, allowing clients to use many popular conditioning implements year-round.
"The turf part of the gym is very popular for our clients who want to use the Prowlers, battle ropes, hurdles, plyo boxes, and many other things," Sundt said.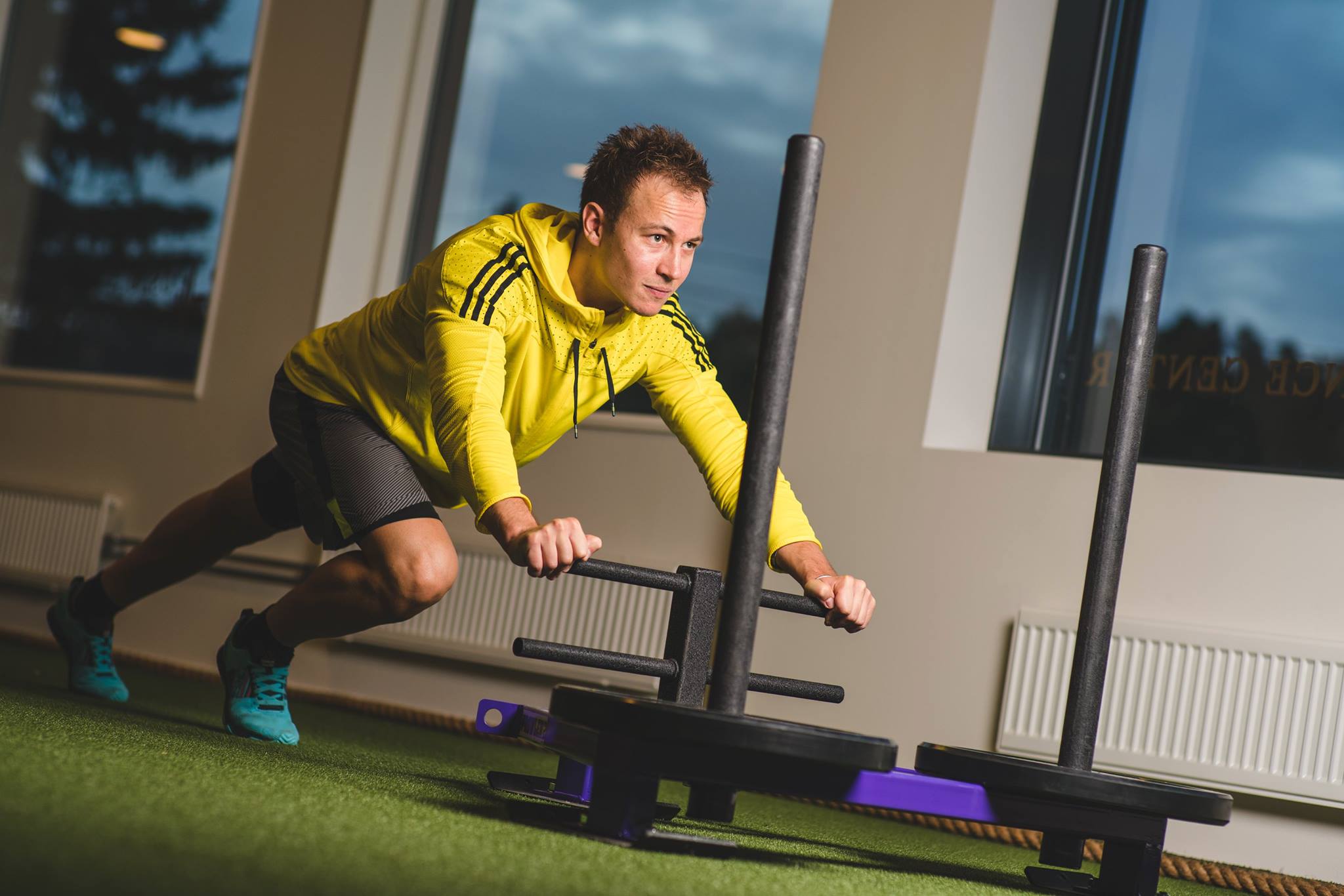 This equipment and others, Sundt claims, were chosen due to the knowledge gained from training at other facilities. When outfitting their own gym, Sundt and his partners took note of the equipment they had used at other performance centers and acquired the items they felt were essential for providing the best training environment for their clients.
"We were fortunate enough to train at other private facilities in Oslo, Norway, and one had elitefts equipment," Sundt said. "So when we decided to open our own gym, there was never any question what kind of equipment we wanted."
This is when Sundt contacted elitefts.
"We wanted the best and we got the best," Sundt said. "It is really satisfying when clients try elitefts equipment for the first time. They struggle to put words to it, but they always tell us that it just feels better. From the deluxe leg curl machine to the texas sumo deadlift bar to the mag grip pull down — the equipment just feels better."
Among this equipment, his clients point to several specifics favorites.
"The leg press machine is a great favorite, and the Prowler 2 and the five power racks," Sundt said. "I could go on forever. Many PRs have already been set using this equipment."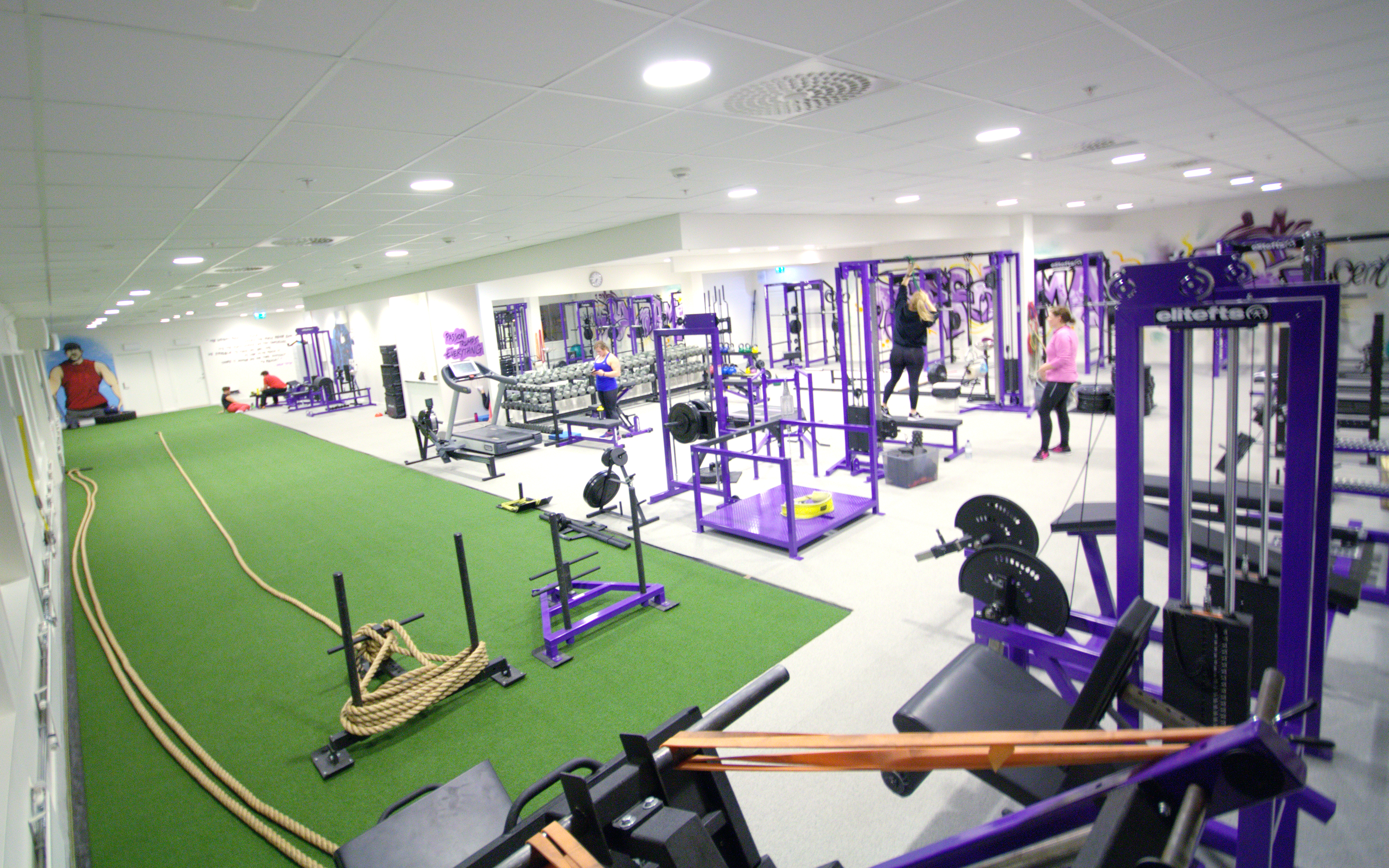 This abundance of equipment necessitated a large floor space for Oslo Performance Center. The 8500-square-foot space, while currently vast for training in the facility, may expand further in the coming years. This expansion will be determined by the decision to extend the gym services—currently reserved for clients with scheduled training times—to open membership. This would allow members to use the gym when and how they choose, without personal training services.
"We may expand in size later," Sundt said. "We would then open for membership. The interest is clearly there."
Such an expansion would aid Sundt and his partners in their goals of providing services to a wide market of potential clients.
"Oslo Performance Center is more than just a hardcore gym," Sundt said. "We want to introduce the quality and educational way of being to everyone, from Joe Average who wants to get in shape to the demanding athletes that want to perform better in their competitive sports."
Sundt has even gone as far as providing specialized movement treatment for clients seeking direct attention for their personal athletic needs.
"We offer multiple treatment options for helping people feel and move better," Sundt said. "We have both physiotherapists and osteopathic therapists here."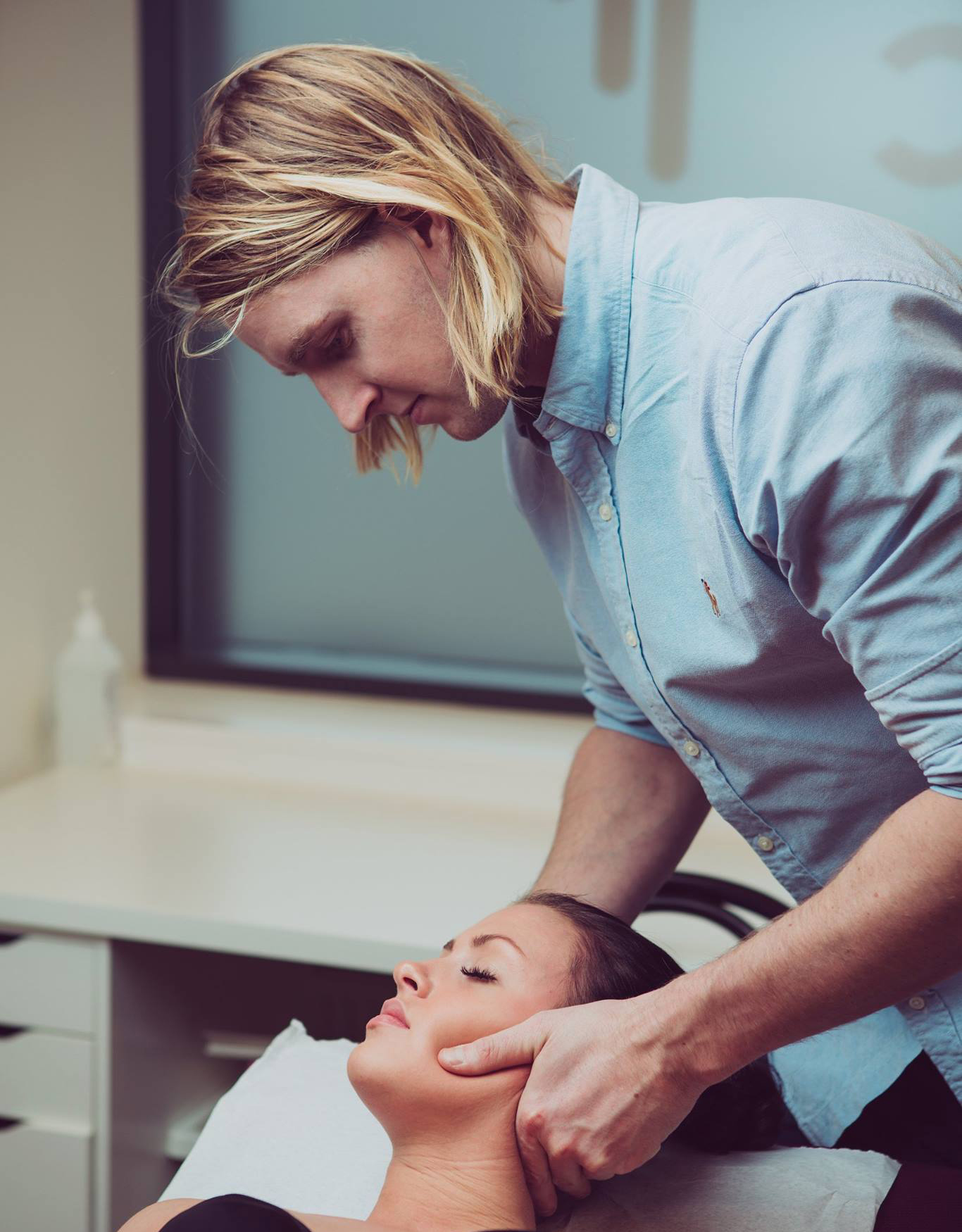 These services demonstrate the large variety of backgrounds held by the owners and coaches at Oslo Performance Center. For them, the success of their gym relies on more than training clients. Unique in its capability of growing not only as a performance facility but also as a business, Sundt claims that Oslo Performance Center will rely on shrewd business strategy for future growth.
"We have a unique background in business that makes us confident that we will be dominant in the business for years to come," Sundt said. "Our wide background makes us fit to make rational decisions. This is different than most places we know, where everyone is good at training but sucks at the other parts that go into running a good facility."
Sundt's philosophy for operating a training facility is that, without proper business abilities, you'll never be able to help your clients. To have the best gym possible, you have to do more than show your athletes results — you have to make smart business decisions. This approach, combined with the breadth of knowledge the coaches offer, promises continued development for Oslo Performance Center.
---
WATCH: Custom Equipment for Destination Dallas
---
"Our staff has a wide variety of backgrounds and special fields," Sundt said. "We have weightlifters, powerlifters, endurance athletes, CrossFit competitors, fitness competitors, running coaches, bone health specialists, and people with masters degrees in nutrition."
These specialists have built a following in the Oslo area.
"Our staff at the moment has a very good reputation and our clients are very happy with them," Sundt said. "We are of course always open to hiring trainers that want to raise our already great knowledge to higher standards. We want to hire the best trainers out there."
As the facility continues to grow, Sundt and the other owners of Oslo Performance Center have accomplished two of the most essential aspects of success: they have opened their facility and they have assembled their training staff.
"This was always the goal of our facility. To gather a team that can help people with different backgrounds fulfill their potential" Sundt said. "We are confident we can do so."
For more information on Oslo Performance Center, visit opcgym.no or email Haavard Sundt at haavard.sundt@opcgym.no.
Some more elitefts equipment at Oslo Performance Center: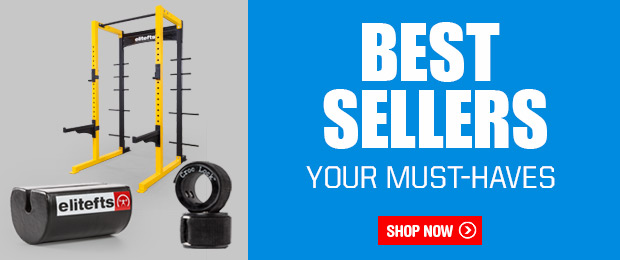 Loading Comments...