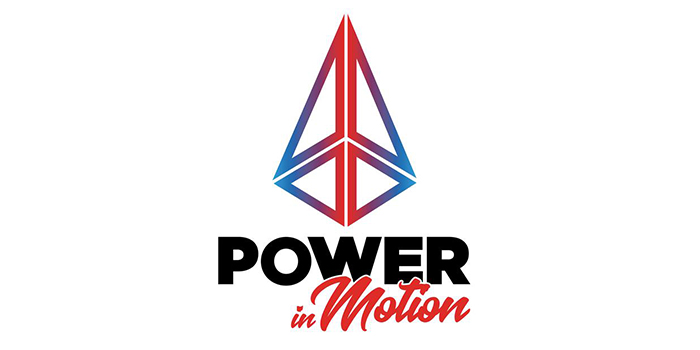 Interview by Sheena Leedham, written by Sydney Schulte, & filmed by Josh Goedker and Zach Thayer
---
"I am Alex Powers, and I own Power in Motion."
Power in Motion is located in the Gahanna-New Albany area of Ohio, where most of gym owner Alex Powers' clients already live or work. "The community is great," he says. "The people are fairly physically aware. They want to be healthy."
It also helps that billionaire philanthropist Les Wexner, a resident of New Albany, wants to see New Albany become the healthiest city in the United States.
Alex took Wexner's goal as a challenge, and he wants to be the one responsible for that goal's success.
It's not an easy one, but he plans to tackle it head-on.
Go Big or Go Home
"Go big or go home" could very well be Alex's mantra. He says he's not someone who half-asses anything, and he wanted the equipment to be unique. The same goes for anyone who walks through the doors of Power in Motion.
Even though Power in Motion's biggest niche is functional training, Alex works to ensure his clients don't have a cookie-cutter experience or program. The services offered are all individualized, from Point A to Point B.
"We're the only functional training gym in the Midwest. When you come here, you're part of a family. You're not just a number. We have everything that you need. There's not one thing you don't. If you don't necessarily know how to work out, don't be intimidated here... somebody will help you."
For example, Power in Motion has a kids' club area and kids' fitness classes. With childhood obesity on the rise, there's no harm in getting kids active while they're young. Plus, that service can help parents, both stay-at-home and single, stay in shape and not worry about their kids causing trouble.
Power in Motion also offers group classes, such as spinning, yoga and Pilates, kettlebell, HIIT training, and more.
"The equipment makes it pretty badass, obviously. Everybody that comes in here says the same thing: 'This is a gym that you come in, get your stuff done, and you go home.'"
This has been a boon for some of his big-name NFL players who don't have to deal with 20-something people trying to get a selfie with them. Everyone does their own thing instead. "I think having that type of culture is rare," Alex says. "I don't know any other gym in Columbus that's like that, so being known as that spot is cool."
Bumps in the Road
Despite all Power in Motion offers, there have been a few hiccups along the way. Alex had expected an immediate rush of clients, but he's had to step back and reassess things.
Sure, his clients and instructors came along with him, but you can't rely on just friends and family to keep you afloat. It takes time, and it will be a grind to get to the point where you'll have a busy gym.
"This process is literally something everybody tells you about, but you don't really get it until you're in it. It's a grind. It is a struggle, and it's just something you've got to go through."
But now that word's getting out about Power in Motion, the gym is starting to fill up with more new faces.
In retrospect, Alex would've changed scheduling in the beginning due to that "monumental rush" he expected. He also would've put more money into marketing before going into this.
"You've got to keep believing, you've got to keep going, and you've got to roll with the punches. There's going to be a lot of little things that come up and you have to handle them in stride and pick and choose what you're really going to throw money at and what you're not and what you can hold off on for a little bit."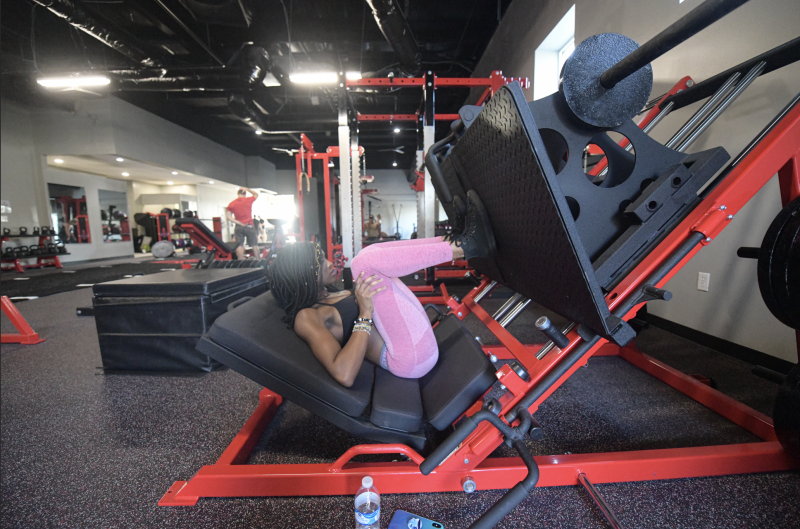 The elitefts Experience
Alex's mentors, Eric Serrano and Anthony Castore, spoke highly of elitefts, so he did his research on the company.
"Everything that I've ever seen (at elitefts), it's been high-quality stuff. I've been out to the old elite(fts) building, and I was really impressed with their equipment. I liked how it was different, it was heavy-duty; it wasn't just your run of the mill stuff."
It's not just the equipment that made this experience an "amazing" one, as Alex says. It's the people. He's loved working with Matt Goodwin as well as the staff who interviewed him and filmed his gym. Dave Tate even spent five hours at Power in Motion with him. The customer service went above and beyond.
"That investment in somebody that picked you guys as a company means a lot to me... I've learned a lot just in this whole process, obviously, but from each one of you guys, I've learned something different."
His experience with elitefts is far from over. There are still more items Alex wants to get for the gym, so he'll be back to elitefts for more.

elitefts Equipment at Power in Motion
---
For More Information
Visit Power in Motion online at thepowerinmotion.com and in-person at 5576 North Hamilton Road, Columbus, Ohio, 43230.