Power Teams: Kick-Ass Home Training Gyms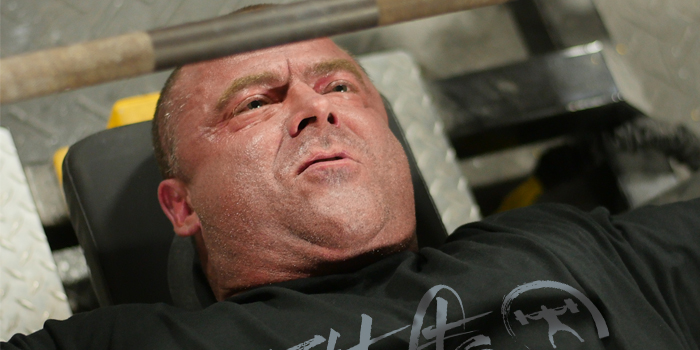 I feel like I'm one of the most fortunate people alive. My wife and I have built our own home training facility with everything we need to train effectively for competitive powerlifting. Our gym is called Outlaw Powerlifting and everyone who trains here is an outlaw — a non-conformist to traditional gym training, and a rebel!
One of the biggest advantages to having your own gym is that other lifters will gravitate towards lifting with you, and you can develop a team who lifts together, supports each other at meets, and ensures everyone progresses. With several lifters training together, there are numerous sets of eyes available to see things you may not realize you're doing, and to offer coaching corrections to help you.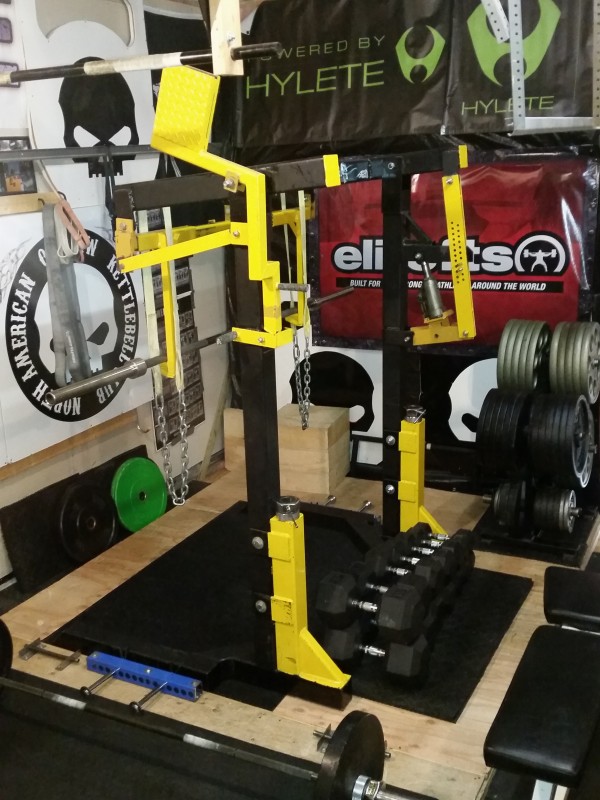 Outlaw Powerlifting
Lifting in a team environment with the equipment that you will be competing with is a huge advantage. It has taken us a few years to collect all the equipment we want and periodically something new is added. Our main set of equipment includes:
We also have a variety of bars:
In addition to this equipment we have tons of bands and chains for training with accommodating resistance.
We have two training days a week that all the team members come to: Wednesday nights for benching and Sunday mornings for squats and deadlifts. I also have a few guys from my fire department that come over to train a couple of times a week during the day when we're off shift, and Sheri has some women that come and train on nights when I'm working so they can train without the guys. I honestly don't think I could ever go back to training in a commercial gym after being spoiled with having our own hardcore training facility.
I believe that deep down inside every lifter there is a desire to own your own gym. There are a few people in our area that have incredible home training facilities and have started powerlifting teams. Jeff "Boomer" Bumanglag put together an awesome training facility at his home in Keswick called BIG (Boomer's Iron Grounds) and has a team of lifters who train out of his facility. Another good friend, Grove Turtle from Kitchener, put together a warehouse gym that supports a number of lifters and strongman competitors. I talked to both Jeff and Grove about their training facilities to share their perspectives.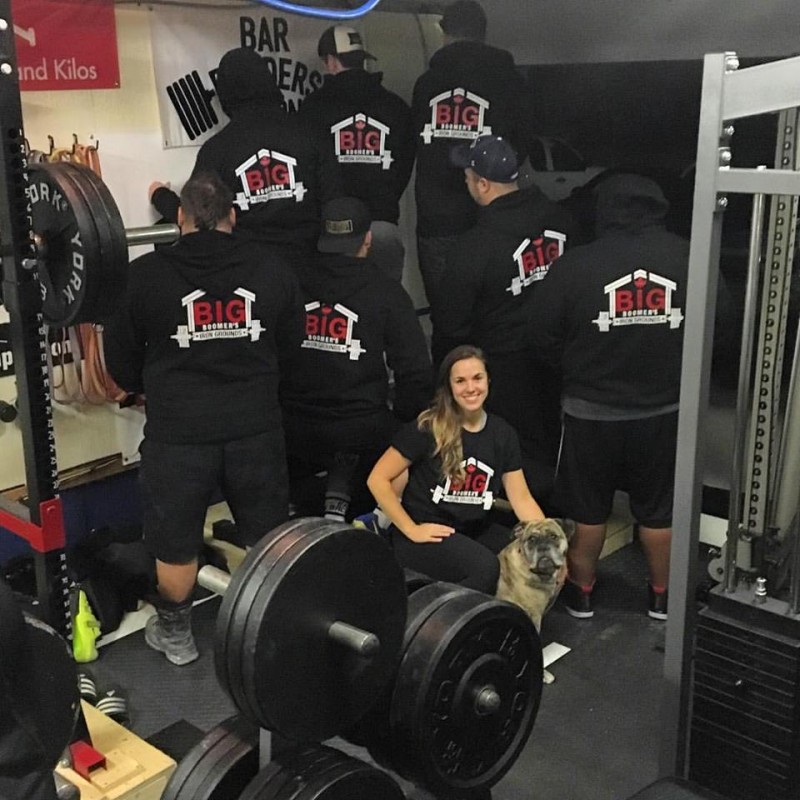 Boomer's Iron Grounds
By Jeff Bumanglag
I have been around gyms since I was 14 years old and have had a love for lifting weights for over 25 years. I was a typically gym rat; I educated myself by reading magazines and looked up to IFBB pros like Dorian Yates, Flex Wheeler, and Ronnie Coleman, and trained the typical bodybuilding style.
At the age of 40, I finally found my true passion. I joined a powerlifting gym and met others from all walks of life with the same love and passion for the sport. After a couple years of training and competing, I was inspired to fulfill a lifelong goal.
My goal was to create a positive and supportive environment, open to everyone, where you can train, progress and successfully reach your goals. But I quickly realized we had something bigger.
November 2015 BIG was born: a basic garage converted into a full strength facility built with the labor of love by a team of guys with a common passion, each of whom brought something different to transform a garage into a full strength facility.
BIG consists of the basics: Custom made bench by Ken Whetham, a deadlift platform built by the team, a squat rack, a cable machine, lat pulldown, leg press, GHR, dumbbells, over 1000 pounds in plates, and even a step mill if we dare to be brave to do any type of cardio. We keep a fully-stocked fridge with water and refreshments, a microwave for pre/post meals, and a TV to support our hometown teams.
But most importantly, we have built lifelong friendships and a team bond. We train at least four times per week, and support each other by sharing our knowledge and traveling to competitions.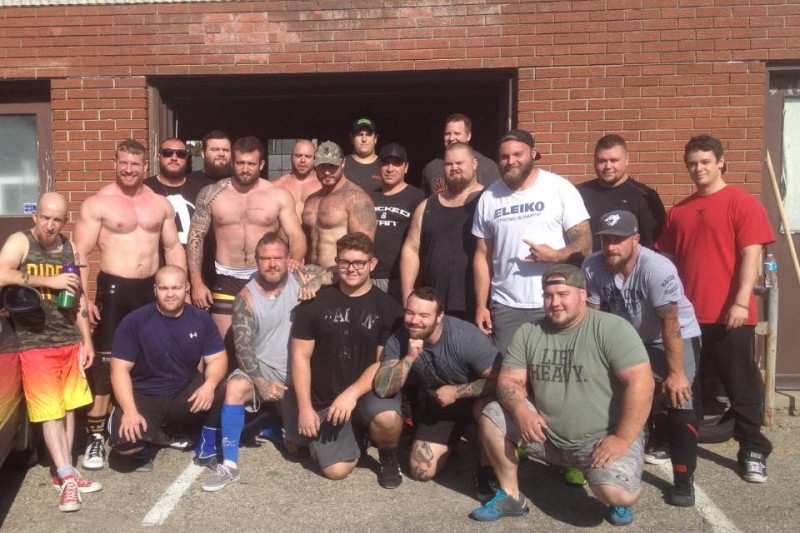 The Wharehouse
By Grove Turtle
The Wharehouse gym was inspired by The Anvil, a gym out of Toronto full of experienced and passionate lifters. After a couple years with strength coaches, I had been collecting strength-specific equipment and realized for the amount of money our family spent on coaching we could afford our own, small, private gym.
My wife and I had already been studying strength programming and had a passion for the sport of powerlifting and it seemed like the obvious next step. Through competing we had met so many incredible lifters that we were receiving invitations to come train with various gyms on a regular basis. It was through these interactions we began to hear about a gym called The Anvil where many of Ontario's strongest went to train. I knew this was a place I truly wanted to go.
---
RELATED: Home and the Home Gym — The Roots
---
I met Clint Hardwood, who owned The Anvil, at that year's CPF Nationals and was personally extended an invitation. We immediately made plans to make a weeknight training session and I was not disappointed. The hour and a half drive was incredibly worth it to see this mystical gym. There was no charge, no membership, and not even a sign, as it was based out of Clint's own home garage. There it was in all its glory — barely 12 feet wide, dark, and perfect.
I realized what could be done, and set out to bring this same philosophy to our neck of the woods: A training facility where great lifters could train together and help each other to become even better. A place where strength, technique, knowledge and fellowship could come together for the love of the sport.
The Wharehouse has grown and become a place people now talk about, as we often hear "where powerlifters and strongmen train." It is invite-only and home to many local competitive lifters. We are blessed to also be a place lifters from all over Ontario come to visit and share their knowledge in the interest of strength and fellowship.
---
These training facilities are more than just a place to go workout. These facilities each have their own unique personalities, environment, and atmosphere, unlike anything any commercial gyms could dream to offer. There are no mirrors, there is no mainstream music, there are no people wandering around pretending to workout, stopping to socialize, and taking endless amounts of social media selfies.
This is sweat. This is heavy, hardcore training, fueled by chalk dust, ammonia, and energy from everyone in the room. Everyone should be so lucky to have places like these to train. These gyms weren't created to make money. They are a labor of love and passion where lifters can really train balls out and make a difference in their own lifting, create everlasting bonds between each other, and make a positive impact on up-and-coming lifters.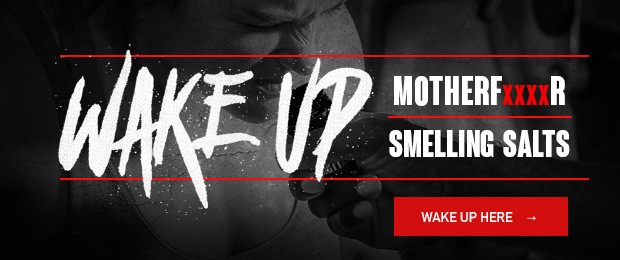 Loading Comments...