Reflecting on Strong(er) Business: elitefts Fitness Professionals Summit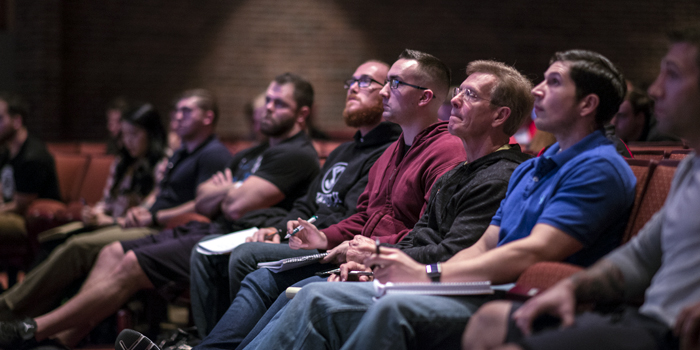 Most serious coaches in this industry have the training part down. They have spent the time and money on continuing their education through reading, traveling to seminars, visiting other gyms, and learning from their own in-the-trenches work.
Since I have only been in this field for a few years, all of my time and effort has gone to learning the best methods to improve my training and coaching. However, the amount of knowledge about training is only a part of what it takes to own and run a successful facility, which is my long-term goal.
---
---
There is also a business and financial side that we cannot ignore, because that is what will allow us to keep the lights on and actually generate money instead of losing it. This is an area we need to be educated on, since most of us do not have a background in business or have spent much time learning the intricacies of it.
To help bridge the gap, elitefts held the Strong(er) Business: elitefts Fitness Professionals Summit at the Fawcett Center at Ohio State University to tackle the topic of business from multiple angles. Presenters Dave Tate, J.L. Holdsworth, Chris Cooper, Rachel Balkovec, Steve Diel, Joe DeFranco and Marc Megna brought light to the issue through a combination of real-world examples, personal experiences, strategies, financial considerations, and inspiration.
Dave Tate opened the summit using the story on how elitefts got its name to demonstrate that our business needs to stand for something beyond simply marketing. The name was originally Elite Fitness Systems, but he decided to change it because everyone online shortened it to elitefts. It was then decided the FTS would stand for focus, trust, and strength.
These words mattered. You need the focus to make sure the big and small tasks are given the proper amount of attention and you attack the work that you do not want to do but have to do. You need to build trust with your customers, staff, and yourself. You have to trust your instincts and not buy into the false narrative inside your head when things are going wrong. I am guilty of this at times. Strength is also needed to face adversity and overcome it. Stick to your values, do not listen to the false narrative, and you will persevere.
Dave finished with a quote from Pink Floyd: "Did you exchange a walk-on part in the war for a lead role in a cage?" Dave urged us to stay in the war, put ourselves out there, and compete with the best. It does not matter who your competition is; there are plenty of customers out there. Do not settle to be the big fish in the small pond.
JL Holdsworth, owner of The Spot Athletics, followed and gave me three valuable lessons during his presentation on how he developed two huge facilities and the Reflexive Performance Reset certification. First, you need to surround yourself with the best people, because that is the only way you can open your mind and see what is possible. One way to do that is by getting a great mentor.
A person can use a mentor for various areas of life, but, in the gym business, it is paramount to get a business mentor. Also, when it came to opening up my own gym, I always assumed I would have to save all of my own money to make it happen. JL explained that we need to learn how to leverage other people's money and that banks can help us. To do this properly, we need a sound business plan, a rock-solid mission statement, and a great business mentor.
Chris Cooper, a best-selling author and owner of CrossFit Catalyst and IgniteGym, hit on a variety of topics during his presentation. He discussed how to develop happy employees by simply asking them what their perfect day consisted of. Based on this information, we can see what level of thinker they are, and Chris showed us a bunch of roles they would be the right fit for. He went into detail on so many parts of being a gym owner. He showed how owners could implement new ideas (nutritional coaching, new classes, different programs, etc.) and how to use "seed clients" to evaluate your facility. His 4/9 model on how the money should be spread out was something I have never seen before.
To get to the point where I am in charge of my own place, Rachel Balkovec, Houston Astros Latin American Strength and Conditioning Coordinator, detailed six lessons she learned during her journey. I was looking forward to her presentation because I have played baseball my whole life and want to train more ball players. Two of them really stuck out to me because of how relatable they were. The first was to make sure you do not have a "chihuahua", who can come in the form of a friend, significant other, or even family member, nipping at your leg. A chihuahua is the person who will try to hold you back and fill your mind with negative thoughts. This is not an easy profession and you will have to make some sacrifices, so you do not need someone filling your head with a false narrative. Also, there are no laws to making it in this field — you can forge your own path. That is how she became the first female strength coach in baseball.
The reality of what it takes to run a business hit when Steve Diel, elitefts CFO, spoke. I have to admit, I do not have anywhere near the amount of business and financial knowledge necessary to do his presentation justice, but it was eye-opening. Steve's presentation was a reference guide and he gave us additional information we could use. He talked about defining value, discounted cash flows, how to forecast, how to define risk and, finally, make the right decision. After breaking it all down, he gave us a case study where he put it all together. It was like taking an advanced business class.
Joe Defranco focused on how to be likeable to your audience. Following him throughout the years, I have seen him live everything he spoke about. My main takeaways were about putting yourself out there and building your KLT (know, like, trust) factor. Joe built DeFranco's Gym by doing stuff for free in the beginning, which gave him the opportunity to showcase himself. He does not act like he is perfect, but has shown his vulnerabilities and that he is human like all of us. We can also build trust with people by being transparent and authentic. The best way to differentiate yourself from the crowd is by being yourself. Also, it is more important to create a tribe of loyal followers—which he has—instead of a large following that does not know much about you.
Speaking of not trying to act perfect, Marc Megna closed the event with his story and the four pillars of his gym, Anatomy 1220. He scrubbed the floors at Equinox, worked an unpaid internship at Bommarito's, and waited two years for his first paycheck. His business mentor discovered him by watching him go back and pick a piece of paper off the floor. He showed how humble he is, because this is the same guy that played in the NFL and has been on plenty of magazine covers. He is all about caring and showing empathy (which is what he bases his gym's culture on) and quality service so every member feels they are important.
It was a great presentation to close off with because quality service and attention is what elitefts provides to everyone. When I signed up for the event, I knew it was going to be top-notch — not only the event but also the social interaction afterward. As good as the information provided at these events is, most of the best moments come in the hallways and social gatherings. I missed the social event during the Sports Performance Summit in February and made sure I would not do that again.
This social had it all and I was able to gain a lot, even though I have not done anything in this field. Dave, like he always does with everyone, took the time to talk with me and go over some ideas for my writing. JL, who offered me advice at the SWIS Symposium in 2015, was gracious in going over some questions I had about his presentation. I got to talk to Joe DeFranco again and experience firsthand how he treats you like you are the most important guy in the room. I also got to meet some new coaches and connected with coaches who I have previously only talked to online. Matt Goodwin, elitefts Sales Director, introduced himself to me and, even though it was our first meeting, he treated me like I was one of his good friends and could not have been nicer.
As someone who has gone to plenty of events, you do not get that treatment everywhere. I left feeling that I got way more than my money's worth and left a better coach and future business owner.
---
Charlie is a CSCS, NASM CPT and CES and CPPS certified trainer in
Staten Island, New York. He was named the first Strong Bastard 911 contest champion from Joe DeFranco and Jim Smith in 2015. Before training, he worked as a sports writer for the Newark Star-Ledger. He writes about his experiences in the fitness industry at GuthrieTraining.com.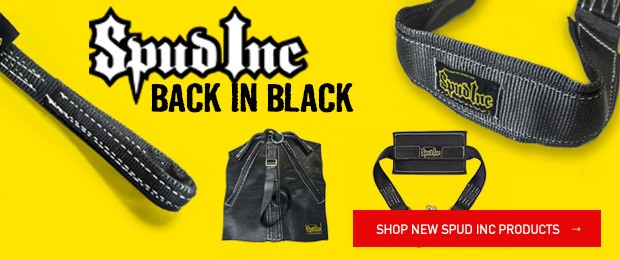 Loading Comments...