The Hurley Power Couple's Basement Upgrade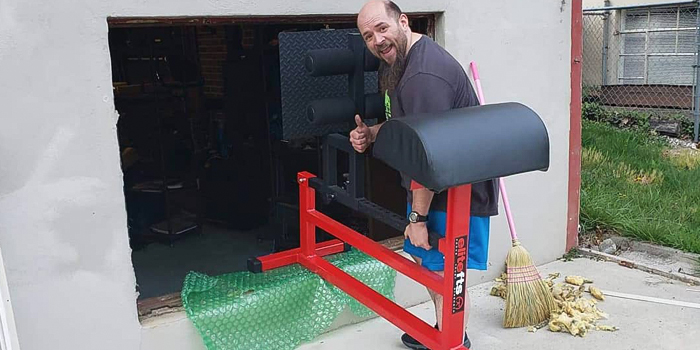 Toby and Rachael Hurley are a dream team building their dream gym.
It all started over twenty years ago when Toby's seventh-grade gym teacher convinced him to start lifting weights. Like many other young men growing up in the nineties, Toby was inspired by muscle-bound heroes on TV like He-Man and the many roles of Arnold Schwarzenegger. He was drawn in by the allure of becoming jacked and strong. Later down his life, as he picked up some of the responsibilities he didn't have in seventh grade, like a full-time job, he wanted to train seriously but was low on free time. 
---
RECENT: Scott Paltos' Ever-Expanding Home Gym
---
Toby was working in construction and didn't want to sink an hour into driving every time he wanted to go lift weights. He picked up a power rack and bar but was still looking to upgrade, a home gym to enjoy with more versatility. He had a friend recommend elitefts, so Toby began to watch the content on Instagram. Slowly as he became more intrigued with what elitefts offered, he discovered elitefts was offering a tour of the new S5 compound during the weekend of the 2018 Arnold Classic.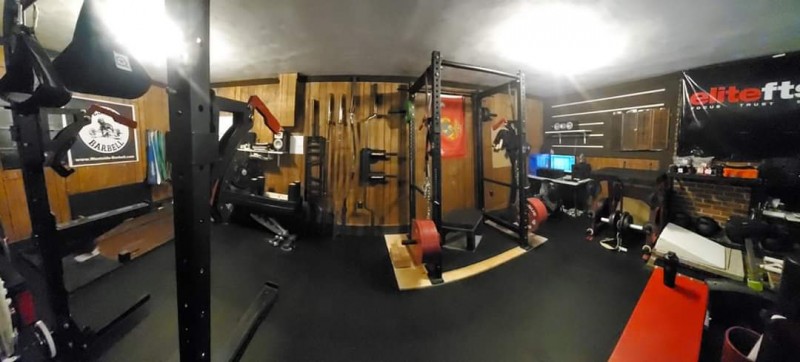 He walked through the S5 doors, and as you can guess, he's hooked. He began his efforts in conjugate training by referencing all of the material on elitefts social media and elitefts.com. Eventually, Toby and his wife Rachael were able to make it to an elitefts Learn To Train seminar, where Executive Equipment Specialist Nate Harvey was able to give him personalized bench shirt help, including all the content and questions answered during the actual seminar. 
Toby has now competed in four powerlifting meets, competing in multiple divisions: starting raw, once in single-ply, and has his sights set on a multi-ply meet in the future.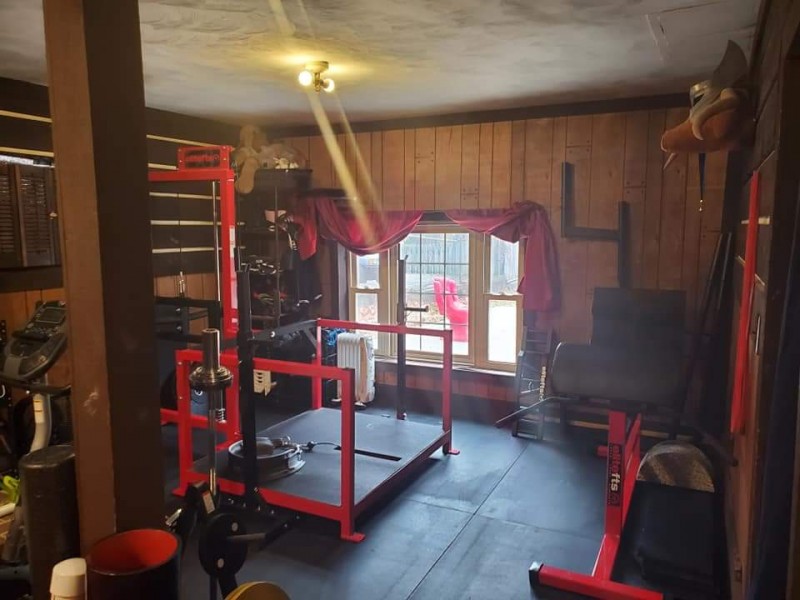 Rachael originally did not lift with Toby when they were first engaged, but after being persuaded resistance training would help with weight loss (and that Toby wasn't going yell and scream at her every rep) she started lifting in 2017. Now she's a powerlifter! She says it is the best thing that has happened for her health and their relationship. She began training when the home gym comprised of a dinky rack and a basic barbell. In hindsight, she has a small suspicion that Toby's biggest motivation for getting her to train was to be on board with the purchases he wanted to make. 
They both agree that the perks of a home gym are hard to beat. Rachael works long hours as a nurse and it's nice for her to be able to work out anytime, especially during a pandemic. Rachael also didn't feel nearly as comfortable when she first started lifting if she had to do so for the first time in public. 
"You are able to wear what you want, play the music you want, and outfit your gym with everything that you actually need."
Despite their humble beginnings, Toby and Rachael built their dream gym. Here's what they have:
Toby gives an extra shout out to the belt squat, it's utility when deloading the spine,  and the versatility of its use: conditioning work, rows, adjustable safeties on the side, and the plethora of squat variations.
If you ask Toby or Rachael, as much as they love everything about their home gym, it wouldn't be the same without elitefts. The information and the willingness of elitefts staff to go beyond normal customer service is what makes a difference. "Ronda is a badass," plus Dave Tate and Nate Harvey have gone above and beyond to help their training. Without giving away too many personal details, attending the Learn To Train seminar, and learning from the wisdom of Dave and Nate, Rachael has worked through several shoulder and knee surgeries and is maintaining her ability to pursue strength and remain healthy enough to live life and continue powerlifting. Their willingness to help Rachael has kept her and Toby inspired to do their best to Live, Learn, and Pass on in their daily lives.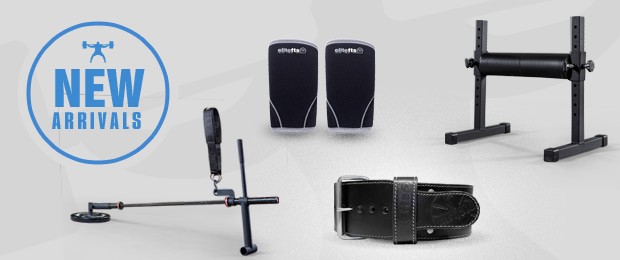 Loading Comments...