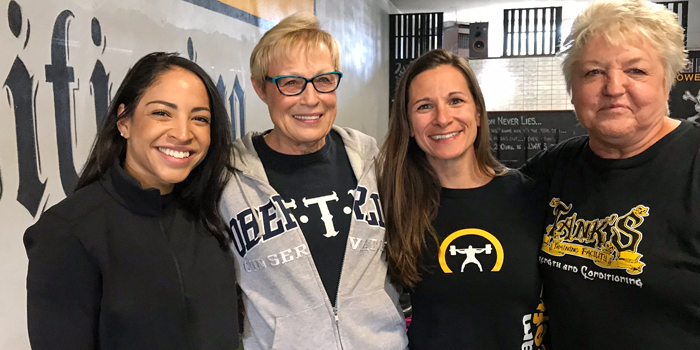 Recently, Tank's Training Facility had the privilege of holding a Women's Only Seminar which included special guests Julia Anto and Yessica Martinez. This six-hour seminar covered everything from technique, nutrition, tips and techniques, group support, and more. This is just one example that has made me realize how much strength sports have grown over the last few years. As a coach, it's a powerful and amazing thing to witness.
My reason for wanting to host the seminar was to provide a safe space where women could learn, teach, and discuss things freely. As a male coach who has trained female athletes and clients over the last 15 years, I've realized that there are some limitations.
---
RECENT: The Dogg Shitt Method ™ 12-Week Powerlifting Program
---
There may be questions or concerns that some of my female athletes and clients do not feel comfortable discussing with me. There might also be an instance where I cannot get a message or cue across during a lift or exercise that another coach could solve with different wording or demonstration. In my mind, if each woman attending could take away at least one thing by the end of the day, then the seminar was a success.
Following the seminar, I found that I was even able to take something away; some takeaways helped me in my coaching abilities and some made me ponder more on the female experience and perspective in a male-dominated area.
Within the past couple of years, women in strength sports and in collegiate sports have been on the rise. For that reason, I wanted to understand what it is like to be a female student-athlete and what it takes to receive a college scholarship.
I was fortunate enough to interview three women who have gone through or are currently going through this process at the NCAA Division I, II, and III levels. I have gotten to know and train all of them.
Although some of my readers will not be aiming to be a student-athlete, this is more so for those who coach, train, parent, or know someone who can benefit from and/or relate to this information.
Having trained athletes from all walks of life, I feel that this topic is important and is something, especially from a female perspective, that isn't talked about enough. These women will share their experiences, their struggles, and all that they have learned along the way.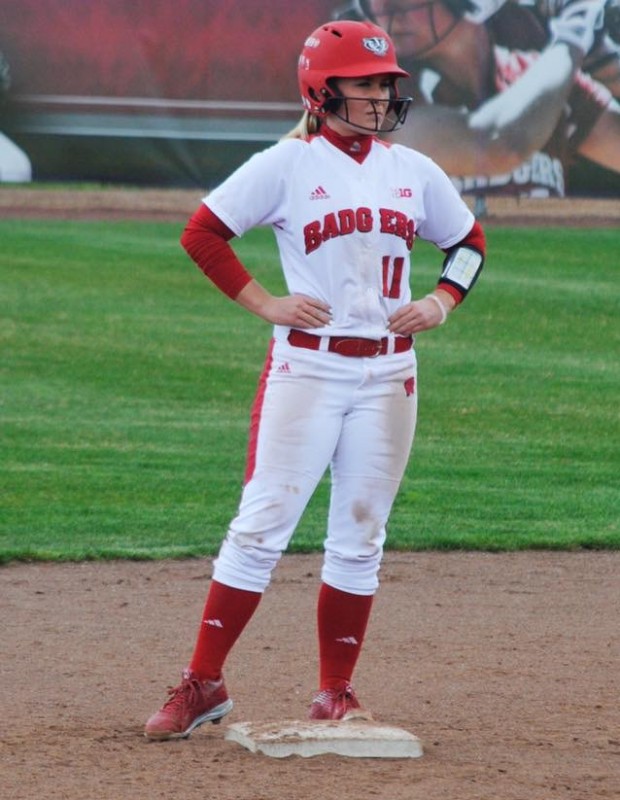 Macy Oswald, former women's softball player (class of 2016) at University of Wisconsin-Madison
Macy Oswald started softball when she was 10 years old and quickly learned it was something she could take to the highest level. Her family moved around quite a bit and ended up in the southern Illinois area, where she spent the majority of her junior high and high school years.
She went to O'Fallon Township High School from 2008 to 2012. During her time there, she was named player of the week multiple times, made 1st team all-area, and was the female athlete of the year in 2012.
"Although my natural talent for the sport was high, it still many years of blood, sweat and tears to get to the D1 level," Macy said. "My highest points were in my junior high to high school years." These years are very important when it comes to recruitment. Her parents did a great job on their research and getting her on the best team for exposure. It wasn't a local team. They didn't get together for practices; they only met for tournaments.
"Practicing on my own and going to lessons consistently is key. Holding yourself accountable is very important when you're striving for a higher level. When it comes to getting in front of the right people, make sure the team you are on is going to the right tournaments, this means a higher amount of college exposure tournaments."
Macy said that another big component of recruitment would be going to as many camps as you can. Letting them see you on their campus allows them to talk with you at a younger age and get yourself in front of them as soon as you can. "Recruitment starts around seventh and eighth grades," she said. "Though the rules have changed, they are still looking and keeping track."
---
RELATED: Here's How You Can Land a Collegiate Scholarship for Powerlifting
---
Before Macy ended up at the University of Wisconsin-Madison, her coach was the coach at Loyola. That coach was able to connect with Macy at a Chicago Diamond camp during her freshman-sophomore year. When Macy's coach became the head coach at Wisconsin, she immediately called Macy up for an unofficial visit.
"Seeing the campus and getting a feel for the team environment is very important. I was recruited by many other schools that were 'top' softball schools, but they weren't a match for me. Truly peeling back the layers of campus, education, and school helps you decide on what is the best fit for you. I ended up receiving a full-ride scholarship to the university where I continued my career."
At the University of Wisconsin-Madison, Macy was able to create life-long friendships with her teammates and be a part of the first Big Ten Champion team in 2013. She was able to walk out of college debt-free with many opportunities of being a former student-athlete. "It stands out on a resume, trust me."
She still had some struggles, though. During her freshman year, Macy fractured her spine and was not able to compete till near the end of the year.
"That was a very tough year for me, my body was never the same. I had to learn how to become a different player. I went from hitting home runs to losing that power having to learn to chip away for singles and doubles. It took me longer than I would have liked to get my confidence back."
She held herself back until senior year and allowed herself to be pushed aside and forgotten by the coaches. "Don't do this!" Macy said. "If I could go back and change this, I would. Senior year was my best year, but I could have made all my years like my final one."
Her advice to anyone applying for school is to "know what you want from your school. It's OK to not know what you want to major in right away and don't stress about it. I had no idea what I wanted to do till about junior year of college."
"Look for a campus that you feel you would thrive in and reach out to coaches. Don't be shy! Don't be afraid to request they come see you! You have to decide if you truly want to pursue a sport in college, it (takes) many hours to balance on top of your school works as well. It is a job you have to commit to. By no means is it easy at any level to balance everything without sacrifice, but it is doable and is very worth it in the end. I loved being a Badger and I always will."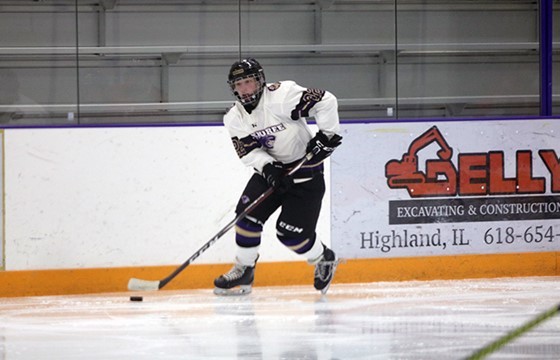 Alyssa Albee, senior women's hockey player at McKendree University in Lebanon, Illinois
From a young age, growing up in Wisconsin and being able to attend many Wisconsin Badger men's and women's hockey games, Alyssa Albee always wanted to play collegiate hockey. She's been playing hockey since she was four years old.
"I was born into it," Alyssa said. "My mother and father played it and both still currently do. My brother also plays hockey as well." She played boys' hockey up until she was 10 or 11 and then switched to girls' hockey."
---
READ: Selecting Appropriate Exercises for Youth Athletes
---
In order to be seen by college coaches, Alyssa said you have to be willing to make hockey one of your top priorities.
"I made that choice to make hockey a priority, which made me miss homecoming dance and high school football games. I also had to miss a lot of school, but that was the price I was willing to pay to be able to pursue my dreams. I played for a travel hockey team three out of my four years of high school."
These types of programs travel to many showcases and tournaments where college coaches will be recruiting, which is great exposure since recruiting could possibly start in eighth grade. As a part of the program Alyssa was in, she traveled to Ontario, Canada; Rochester, New York; and Detroit, Michigan, many times. Through playing at this program, she was recruited to play hockey at McKendree.
She wasn't offered anything scholarship-wise, but she was offered a grant to help make McKendree affordable so she could play hockey. And so she did.
"The positives are being able to call yourself a collegiate athlete and accomplish a dream you had from a young age. You also get to be around other people who share your passion. Competing against some of the best teams in the country is one of my biggest positives because if you want to be the best, you have to be able to compete with the best. Competing at the National Championships in Dallas last year has been the highlight of my career. Creating life-long friendships with your teammates has been another big positive in my career."
Despite all of these amazing benefits, Alyssa admitted that it can become more of a job. "That's all you have to focus on and grades can sometimes be left in the dust," she said.
There have also been issues with communication between coaches and players.
"...Our coach wants us to play one way, but then soon after, our coach wants us to play a different way. Our coach doesn't tell who is going out next and now we are in scramble mode, which can cause frustration and maybe even penalties. Our team cohesion has also been a negative in my career. My team doesn't trust each other, and if something were to happen between teammates, it's hard for those individuals to put it behind them. We also have a lot of drama that tears our team apart, and sometimes, it chooses our team to pick sides."
When reaching out to coaches or when the time comes to meet the coaches over the phone or face-to-face, Alyssa suggested making sure you highlight your strengths as a player on the field and off the field. Also, make sure you can talk about your grades and possibly the potential major you have in mind.
"Being able to talk about what you do besides your sport, as coaches want to see that you are a well-rounded person."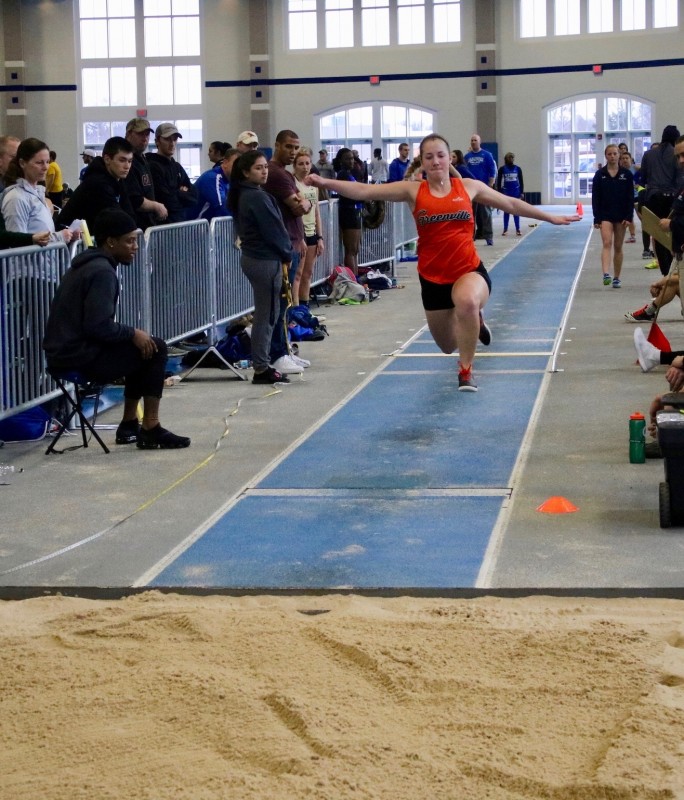 Gabbie Hartin, former women's soccer player and women's track (class of 2019) at Greenville University in Greenville, Illinois
Growing up, Gabbie Hartin played a variety of sports. From the outfield to the soccer field to the track, she enjoyed doing anything that kept her active. However, soccer was always her first love. Gabbie started playing at a young age, and it stayed with her all the way through college.
---
MORE: Endless Sled Dragging Variations That Will Dramatically Improve Your Performance
---
She reminded prospective students considering sports scholarships that "Division III schools cannot grant any athlete financial aid for athletic performance and participation; therefore, any scholarship given is based upon academic performance."
The lack of a soccer scholarship didn't stop her from playing or from reaping other benefits of being on a Division III team (though sometimes she did worry if she could afford the cost of school and about injuries), such as:
"Being surrounded by people who played the game because they truly loved it, not because they received money from it. Forming strong bonds with many strong and amazing young women. My coaching staff structured a lifestyle that we needed to and chose to abide by for professional and personal success. Everyone bought into these values, our Greenville Way, which eliminated any unnecessary drama and made on-and off-field chemistry 100 percent easier."
Gabbie advised prospective students to "contact coaches as early as you can, build a portfolio for yourself, and show coaches your best self. Know what you want from a school (even if they're small details) and make your grades a priority."
She cannot stress that final point enough.