WATCH: Chris Janek — A Lifter With a Lot of Heart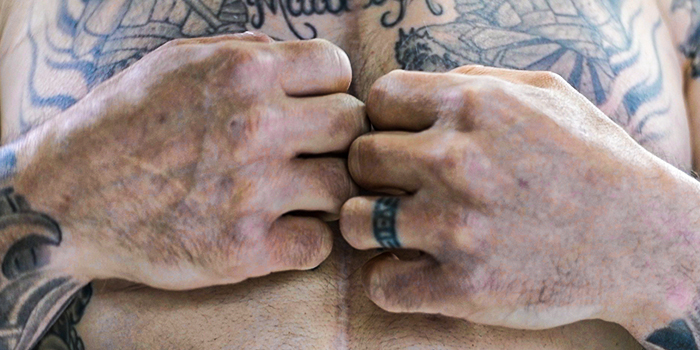 elitefts columnist Chris Janek hails from Granite City, Illinois, which is about 10 minutes away from the St. Louis Gateway Arch. As a seventh grader, he was six feet tall and 180 pounds and only kept getting bigger. In high school, he was a six-foot-one, 285-pound heavyweight four-year starter who actually had to cut weight to make the weight. He was a two-time all-state wrestler, but football was his true passion — it's a little more glorious than wrestling.
He was a Division I athlete who played football at Wisconsin. The NFL wasn't in the cards for him, though, but he wound up playing arena football for several years. He'd always lifted heavy and eventually transitioned that strength into powerlifting.
"My raw numbers, unfortunately, I don't have any videos, but if you lifted with me, you know, 550 bench, whatever, any day of the week. I squat 800, 850, OK, no problem. Gear deadlift, same thing. Raw 800, no problem."
Geared lifting, however, is what got him into elitefts. Or maybe it was elitefts that got him into geared lifting. Seeing guys squatting 1,100 or 1,200 pounds in gear back in '01, '02, and '03 blew his mind and reignited that passion.
In 2009, the arena football league shut down around Christmas, and he recalls finding out about it on the ESPN news ticker.
"It was kind of a jolt. I didn't know what to do."
But Chris did know his way around a weight room, so he decided to open up a gym. Taking his nickname from his heavier days (six-foot-one at 320 pounds), he named it Tank's Training Facility. He trains athletes of all ages and backgrounds.
"It's my passion. It's what I love to do."
He says he was picked up by elitefts in 2014 or 2015. After elitefts had gotten him super into geared lifting, it was a great way to keep on trucking along in the sport. That same year, he totaled 2,725 at The Arnold and was at the peak of his career.
Then three or four months after that, he was notified of a hereditary issue called aortic valve regurgitation.
"It was supposed to be an easy fix. Shit happens, and it didn't really happen like that, so long story short, three open-heart surgeries — four open-heart surgeries later, now I'm on a heart transplant list, so I'm just kinda trying to get healthy and get back in tune. I still stay very active with elitefts and do as many articles as I can, and at work, I do as much as I can."
To see what else Chris has been up to or to read his articles, check out his author page on elitefts.com.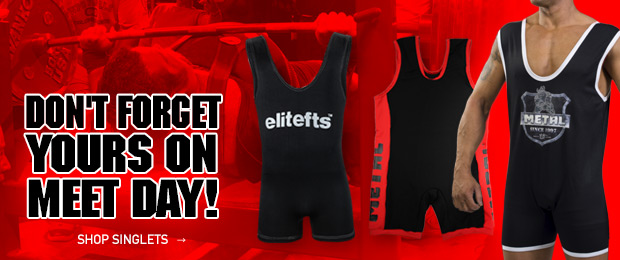 Loading Comments...