Iron, Intensity, and Innovation — I3 Strength and Performance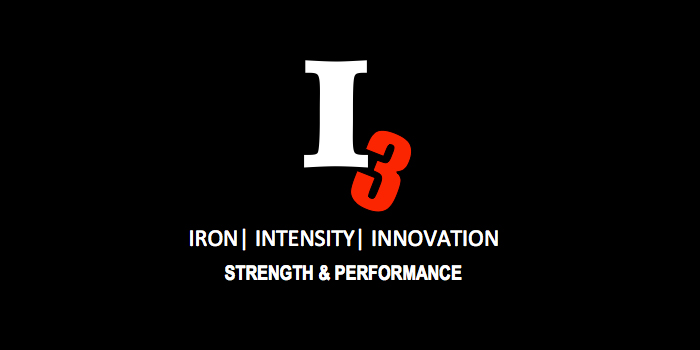 If you ask Brandon Holmes why he and his business partner Marlon Woods opened I3 Strength in Performance in Augusta, Georgia, you'll hear a simple answer: we knew what we wanted.
"Nowhere in Augusta, Georgia was there a place that truly catered to what we wanted out of a gym," Holmes said. "We wanted loud music. We wanted chalk. We wanted old school grunge."
---
WATCH: BOSS Barbell Club Training and Business Principles
---
Before Holmes and Woods ever began the process of establishing I3—the name derived from the three pillars of the facility: Iron, Intensity, and Innovation— they were aware of precisely the training environment they wanted for their clients and for themselves. But it wasn't just loud music, chalk, and old school grunge. Holmes and Woods had a more serious list of things they wanted to provide to the Central Savannah River Area. These things appear in the mission statement of their gym, featured on the I3 website:
"The mission of I3 Strength & Performance is to provide a unique experience for those individuals looking for more than just a 'gym' or a place to 'work out.' Our main points of focus are:

To provide an iron rich environment that fosters intensity by taking an innovative approach towards the achievement of the dedicated athlete's goals.

To give the dedicated fitness athletes as well as those dedicated to the mental and physical betterment of themselves the tools and motivation needed to break through plateaus.

To serve as a facility where those dedicated to the sport of iron can practice and master their craft without having to adhere to typical rules and regulations implemented to cage their intensity."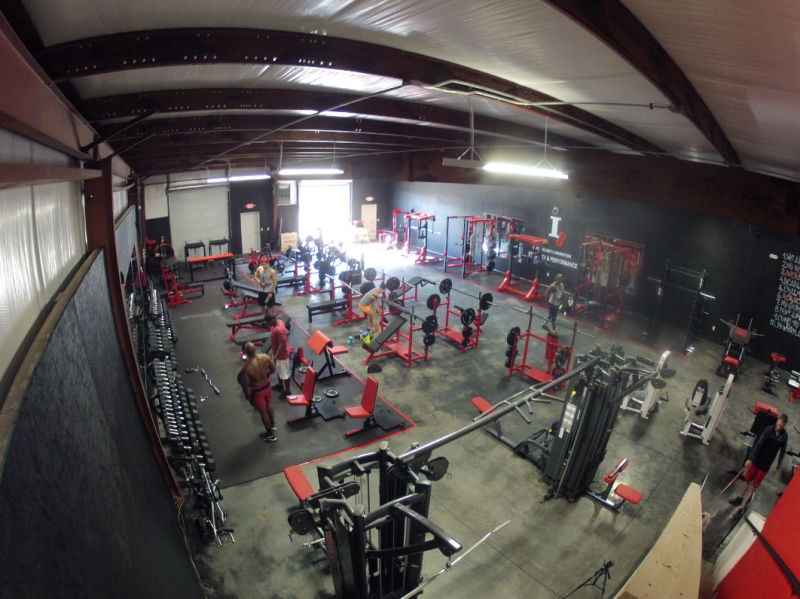 As of January 16, 2016, Holmes and Woods officially have their dream facility, complete with the atmosphere they dreamed of and all the equipment needed to accommodate top-level athletes of all kinds.
"We first opened our doors in January," Holmes said. "The closest thing to [a gym we wanted] was the CrossFit box, but they didn't have the equipment and the atmosphere was slightly off. We decided to create it ourselves."
Due to the fact that Holmes and Woods both come from serious strength training backgrounds, their gym welcomes and seeks clients with a full commitment to bettering themselves.
"Our basic demographic are the determined and the dedicated," Holmes said. "We market as a powerlifting and bodybuilding gym, but we have people from all parts of the spectrum."
Amongst this large variety of fitness activates, Holmes emphasizes the shared qualities of I3 members.
"We have CrossFit, Strongman, Olympic Weightlifting, athletes, and general fitness enthusiasts," Holmes said. "However, regardless of the discipline, all of our members share the same passion, determination, and dedication to bettering themselves."
Holmes and Woods believe that in order to help their members they must do two things:
Improve the health of their clients through personally-tailored programming and coaching.
Increase the quality of exercise, not just the quantity.
These two rules guide everything about I3, from the equipment in the weight room to the layout of the facility to the trainers they hire.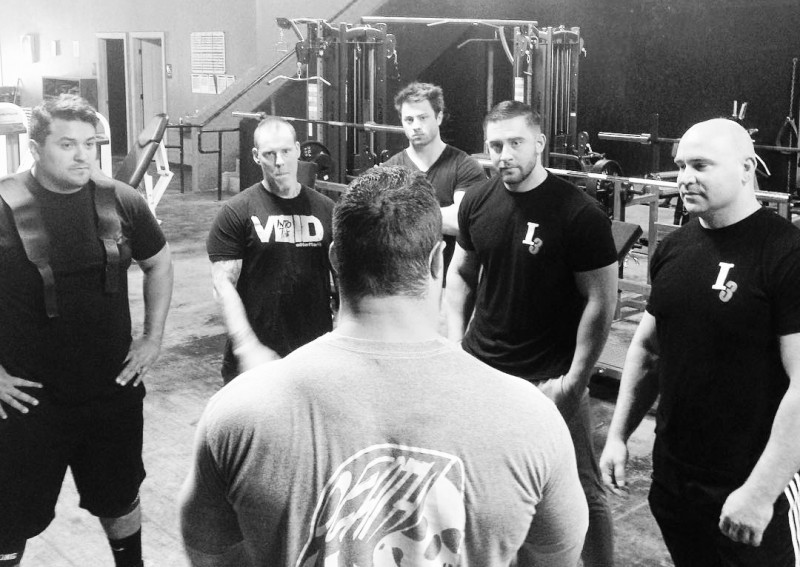 "Our basic training philosophy is quality over quantity," Holmes said. "We stress safety to all of our members and urge them to leave the 'ego lifting' in the parking lot."
The purpose of this emphasis on proper execution of lifts is not only to ensure the continued progress of clients, but also to keep them from injuring themselves.
"We have seen too many lifting accidents and injuries for us to be okay with allowing someone to lift something with bad form for the sake of a PR," Holmes said. "This drives our programming."
For a new client just starting at I3, the first task is an assessment performed by a trainer at the facility. This allows them to determine specific weaknesses and build an approach to address the particular needs of the client.
"Before anyone is given a program they must first be observed doing basic lifts," Holmes said. "We assess the strengths and weaknesses in order to write the most effective program."
Many of these programs fall in line with a conjugate style of training, well-liked by the coaches and trainers at I3.
"We have a gym fully equipped for conjugate style training, which is our preferred method of programming," Holmes said. "Our facility is 5000 square feet with approximately 500 square feet of office, bathrooms, and posing rooms for our bodybuilders and stage competitors."
The remaining area of I3 is devoted to strength training equipment.
"4500 square feet is comprised of all of our equipment ranging from our cable crossover to the monolifts to dumbbells [ranging from] five to 200 pounds," Holmes said. "Our leg equipment is used the most, specifically the power cages and the belt squat, both for their versatility and effectiveness."
In addition to owners Woods and Holmes, two trainers coach clients at I3.
"We have had quite a few trainers approach us about training in our facility, but we only have two individuals that we allow to train members at our facility," Holmes said. "Our members are a higher caliber of gym-goers. Your average online certified trainer does not possess the qualities that our members need in a trainer."
As they continue to expand, Holmes and Woods have strict standards for deeming a potential trainer worthy of working at I3.
"Each trainer is assessed over varying periods of observations," Holmes said. "We observe their training methods for themselves and their interactions with members."
Holmes and Woods then use these observations to make a decision about the potential trainer.
"Based on these factors, along with any questions we may have for them as it relates to their training methods, background, and knowledge, we determine their competency and fit for the club and its members."
At I3, the owners and trainers provide a range of services including:
Powerlifting and Olympic Lifting Coaching
Bodybuilding Posing Coaching and Guidance
Posing Room for Bodybuilders
Nutritional Guidance and Planning
Personal Training
Group Training
Some elitefts equipment at I3 Strength and Performance: 
P: (706) 250-0511
E: admin@i3strength.com
Loading Comments...