Editor's Letter for December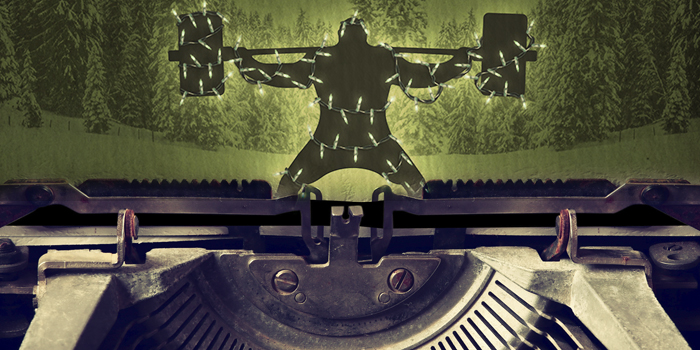 Welcome to elitefts, your destination to learn from some of the smartest and strongest columnists, coaches, and athletes around the world!
Thanks to the following outside submission authors who will be featured this month: Daniel DeBrocke, Federico Caballero, Daniel Murphy, Seth Albersworth, Carrye Stallard, Pete Arroyo, Austin Mayfield, Codey Williams, Jay Brown, Masumi Perkh, Tiel van den Heuvel, Detric Smith, Sam Miller, Sam Brown, Bobby Fish, Jordan Guilford, Zach Schill, and more. If you would like to contribute an article for elitefts to review and potentially publish, click here to learn more.
If you're wondering why there are a lot more outside submissions per the usual, it's due to everyone looking to win $500 of elitefts store credit. Share your Christmas list with us for a chance of winning $500! Published wishlists will receive $50 of elitefts store credit. Read contest details here! And hurry! December 15th is the last day we're accepting entries.
Here's a weekly preview of some of the content we have scheduled for you this December along with what articles, blogs, and logs were the most popular for November.
Happy holidays!

Week 1
Skip Hill shows his gratitude to leg equipment innovation over the last ten years and lists his top-5 machines. Number one on his list is the Pit Shark. Read to find out what else is on his list.
Brian Alsruhe gives you a tutorial on the atlas stone. He demonstrates form and multiple scenarios to consider as a strongman competitor or for someone who's looking to try out a new implement to spice up accessory work. Watch now!
Enjoy Christmas lists from Marilia Coutinho, Federico Caballero, and Ben Pollack!
Week 2
JM Blakley is interviewed for the newest I Am feature. Learn where he grew up, the opportunities he took in Columbus, Ohio, with Earl Bruce and Louie Simmons, the inner workings of his mindset, the legacy he desires to leave behind, and more!
Bryan Mann has a question for you: Does the 225 bench press repetitions test even matter?
Enjoy Christmas lists from Daniel Murphy, Carrye Stallard, Austin Mayfield, and Cody Williams!
Week 3
Chris Cooper continues his monthly GPP programming for your business. Set in place these five moves this December and see how your staff and members profit.
Sam Miller goes in-depth on your other T-levels. Have you considered the health of your thyroid on your quest for strength, hypertrophy, power, and performance in bodybuilding, powerlifting, weightlifting, and strongman?
Enjoy Christmas lists from Jay Brown, Masumi Parekh, Tiel van den Heuvel, and others, and then be sure to vote for your favorite elitefts Christmas list!
Week 4
Sam Brown shares his Train Your Ass Off with Dave Tate experiences and tells you when the next session comes around why you must sign up.
Votes will be counted and the $500 Christmas list winner will be announced!
We'll also review 2019 as we share the athletes, coaches, and columnists that were most popular in terms of clicks and the products we couldn't keep on the proverbial shelves.
Across elitefts Social Media Channels
Keep up with the newest elitefts articles on Twitter as well as the occasional meme. Feel free to give us a shout-out, and we'll do our best to respond to you there!
RT for bands

❤️ for chains

RT and ❤️ for both

— Team Elitefts (@elitefts) November 20, 2019
On Instagram, read the 25+ microblogs you missed in November, watch and attempt the weekly exercises with Mark Dugdale, ask questions for upcoming Table Talk guests, sales, and tune in for the team's AMA schedule.
View this post on Instagram
On YouTube, watch interviews, podcasts, podcasts clips, training, I AM features, product spotlights, tutorials, featured gyms, and more! Don't forget to subscribe so you don't miss any of the fun.
Content by the Numbers
Articles — 8,676
Coaching Blogs — 7,657
Athlete Logs — 13,006
Videos — 2,558
Full Seminar Videos — 19
Archived Q&A — 700,000
Archived Logs — 350,000
Table Talk Podcasts — 37
Sports Performance Podcast — 64
Instagram — over 1,000 team elitefts AMAs per week
Pro Training Logs — 12
Coaching Blogs — 18
Team Columnists — 37
Digital Footprint — 14.5 million
Years in Business — 21
Team members are vetted for credibility, so you don't have to worry. No logins, membership fees, or subscriptions are required for content sponsored by elitefts.com. Cost to you: $0.00.
Live. Learn. Pass on.
@elitefts #elitefts
Check out November's Top-5 blogs, logs, and articles from your favorite coaches, athletes, and columnists:



December's Mobile Wallpaper
—Click to Enlarge—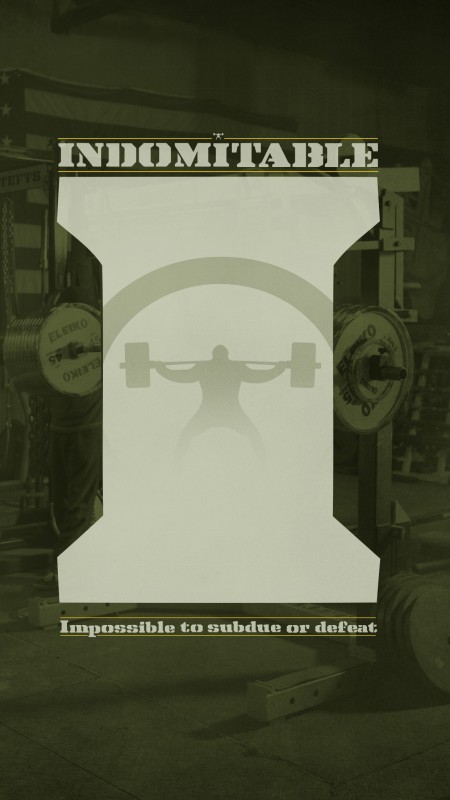 New Items
Need to ice an angry joint or inflamed muscle? Don't deal with the mess and fuss of wrapping up ice bags or trying to balance frozen vegetables on an immobilized arm or leg. Instead, reap the benefits of 360 degrees of icing power and compressive support around the area you want to target. Need to ice but need to be able to move or assume a normal position while you do it? Quickly, easily, and securely deliver ice where it needs to go with the use of this sleeve. Make the recovery you need to do easy by making it easy to ice—Freeze Sleeves are perfect for elbows, wrists, sore biceps or triceps, hamstrings and quads, knees, and ankles. Learn more...
METAL Training Briefs
Welcome to the new generation of gear! The Metal Training Brief features a design that makes it not just another brief. We worked to make several critical changes to the typical brief while engineering this design, and these changes make the Metal M Training Brief a valuable tool to use in your squat protocol, however, you train, raw OR in gear. Learn more...
Check out more new items here!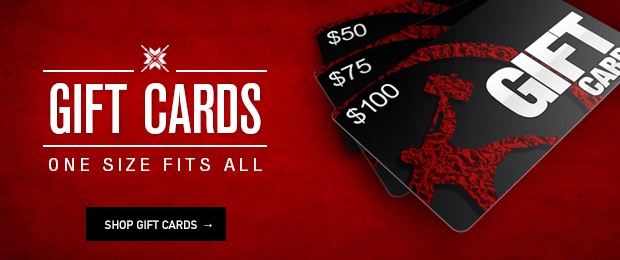 Loading Comments...