Manageable, Consistent, Progress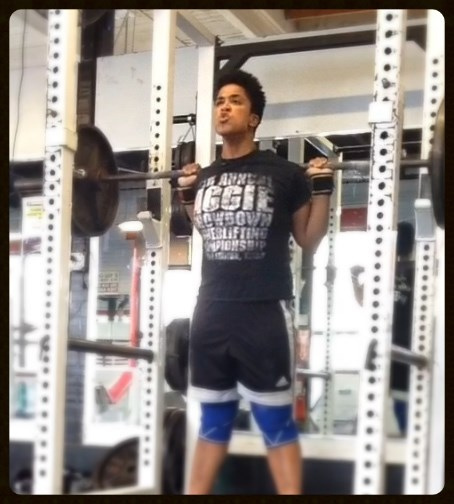 10/21
Conventional Deadlift w/belt
345x3@7
375x3@7.5
405x3@8.5
415x3@10 (PR)
385x3@8
Didn't video this mainly because I was feeling nervous about the 415 lift. It wasn't so much that I was "scared" to document a potential missed lift, as much as it was that I recognized that videoing in that particular moment would've made me more "in my head" than would've been productive. This isn't usually the case, but in this particular moment it was.
I think this highlights an important aspect of lifting that's often overlooked-- knowing yourself as a lifter. If you're looking to compete at the top level of anything, I think that it's really important to try to be as in tune with yourself as possible. Pay attention to every rep, every set: how you feel day to day, why you may feel a certain way in certain instances, what affects your performance and how. I'm not saying it's necessary to overanalyze everything-- I just believe in being what I like to call a "mindful lifter". Asking questions, thinking critically, taking a step back every now and then to reflect on progress you've made, obstacles you've overcome, and failures you've learned from.
Pin Press at Chest
155x5@7
165x5@8
175x5@9
165x5@8
No Belt SSB Squat
155x5@7
205x5@7.5
245x5@8
245x5@8.5
245x5@8.5
245x5@9
---
10/23
Really pleased with this training session, I hit a rep PR in both the Pin Squat and Touch and Go Bench Press. 2 weeks ago, I had hit a PR on Pin Squat of 275x4, and it was at about a 9.5 rpe (probably couldn't have gotten another rep). This week, I hit 275x5 at about an 8.5rpe (pretty sure I could've gotten 1-2 more reps). While this isn't a huge PR (in terms of weight on the bar), the fact that I was able to get an additional rep AND it felt easier, was really significant progress for me. I can't stress enough how important small consistent progress can be. Huge PR's are great, but if you're always looking for the "fast track" to "huge gains", I think that you may end up doing yourself a disservice.
No Belt Pin Squat
225x5@7
255x5@8
275x5@8.5
260x5@8.5
275x5

Touch and Go Bench
Used some of the elitefts elbow sleeves for my working sets-- the cold weather + lots of pressing and squatting has been making my elbows feel kind of "achey". The elbow sleeves are great just for extra warmth, I made sure to get the largest size so that I'm not getting any "extra support". They essentially do the same thing for my elbows, as the knee sleeves do for my knees, and wrist wraps do for my wrists. I'm definitely a fan!
135x6@7
155x6@7.5
175x6@8
180x6@9
175x6@9
180x6
CG Bench to a 3board
175x7@7.5
175x7@8
175x7@8.5
Side Note: The real secret to big "gainz" is having a ridiculous pre-lift face. See below.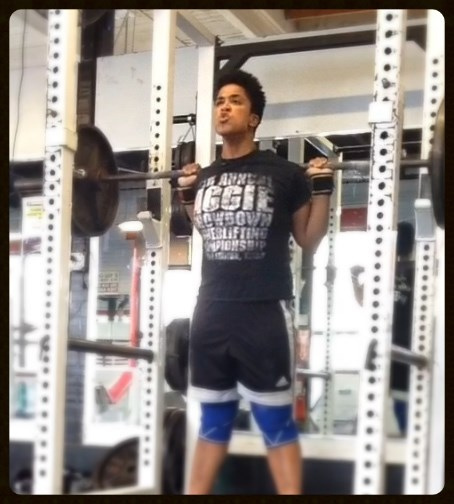 Loading Comments...