Monday max effort bench- floor press with chains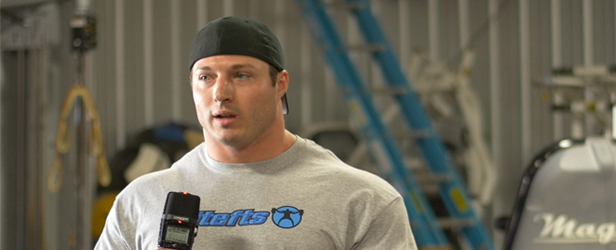 Shoulder distraction
DB bench 40lbs 4x25 =400lbs
Lat pull downs 3x10
Triceps ext 3x10
Fat bar floor press
Add 3 chains per side (about 80lbs at the top)
Bar-95-135-185x5
225x3
275x3
315x3
365x3
415x2, bump on third rep
Close grip
315x6x3 sets
I hit 405x3 with the same set up five weeks ago. Reps 1 and 2 of 415 were better, third one I was gassed. Likely needing a deload in all lifts in the coming week.
Incline DB's
110x15
125x15
140x9
High Tate press
60x6
70x6
80x6
60x12
Grenade face pulls 4x20
DB front and lateral raises 3x10 each
Banded rear delts 2x10
My shoulders were aching and hurting in places they normally don't so I cut it short with the rear delts.
Excuse the crotch shot. Watching this video again I can see where I flare on the third rep and I let the chains pull me out of my groove.
Loading Comments...