No Better Day Than Squat Day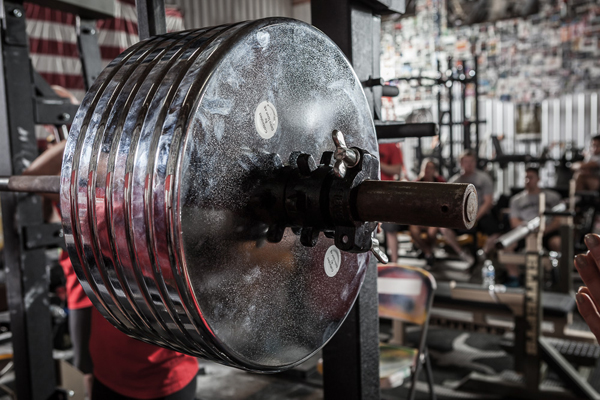 I had a few days off because I got PRP in my shoulder last week and wanted to give it a few days.
SQUATS
Mobility warm up: dynamic stretching and warming up all joints. Overhead squats and other shoulder stretches. I always spend about 10-15 minutes warming up before I even step In the cage.
405 x 5
425 x 5
515 x 5
565 x 4
465 x 3
*had some issues with my groin, had to get some physio done between sets here. My poor therapist had to dig around sweaty balls, LOL.
605 x 2
655 x 1
697 x 1 (3 sets)
*wore my elitefts knee sleeves for this, I want to break the world record in Aus. For the 198 category so I'll be switching to my Metal (neoprene) sleeves.
DEADLIFTS
Slowly starting to get back. I went up to 275 for 3 sets x 5 reps. I'll lift a bit heavier in the middle of the week. I want to keep it slow to make sure my biceps are keeping up with the weight increases. I've had enough injuries!
GLUTE HAM RAISE
4 sets x 15 reps
I have another light squat session next week and I'll hit 1 more heavy one before the meet.
-video coming, I'm having a problem uploading it to YouTube

Loading Comments...