SCL England u90kg Strongman Competition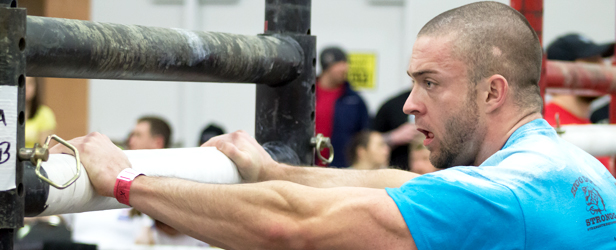 As many of you know I competed last weekend in the Strongman Champions League u90kg England strongman competition in Southampton. I'll have a full competition write-up detailing each event on the main EliteFTS page on Monday. So keep an eye out for that.
I ended up with a podium finishing taking 3rd Place in a very tough class. This invite only competition consisted of 14 top u90kg athletes representing the United States, England, Wales, Holland, Norway, Scotland, Denmark, Britain and Finland.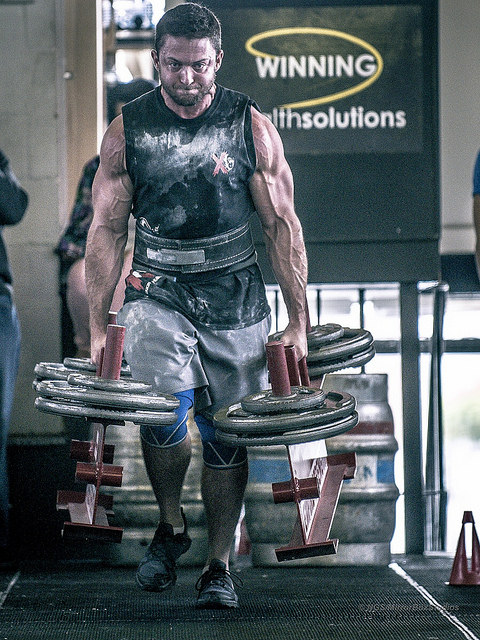 Photo Credit: NGS/MirrorBoxStudios
Below are some videos from the competition:
Event #1 – Max Log Clean & Press
Event #2 – Farmers Walk 120kg/264 pounds each hand x 40m/131 ft.
Event #3 - Event #3 – WSM Style Squat for Reps with 200kg/440 pounds
Event #4 – Arm Over Arm Sled Pull with 200kg/440 pounds
Event #5 – Circus Dumbbell Press Medley progressing from 50kg/110 pounds to 100kg/220 pounds in 5kg/11 pound increments
Event #6 - Event #6 – 130kg/286 pound Husafell Stone, 120kg/264 pound Keg, 130kg/286 pound Sandbag Carry Medley x 15m/49 ft. each.
Montage of ALL the u90kg Athletes in England
Loading Comments...