Tuesday's Super Light Full Body Deload...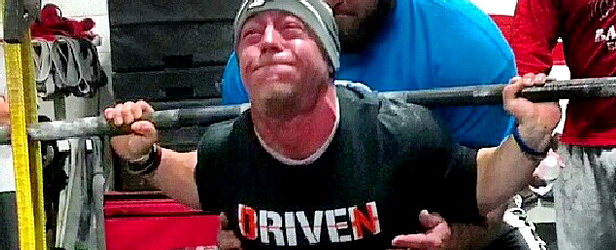 10-21-14 Lexen Xtreme Fall Classic Meet Prep; Week 12, Day 3 –Full Body Deload
Tuesday was the final day of "training". Really all I did today was just get some blood moving and work on improving recovery in certain areas. I hardly broke a sweat and it just felt good to get moving around and not feel so ate up. This time of the week I'm usually just wanting to get on the platform and go, so this is a good way to let me do SOMETHING but not be an idiot. Weight is still falling off so that's also a plus.
I'm really looking forward to the meet and ready to bring back some PR's! I can't thank my training partners Kyle and Kirk enough for their support and help during this whole prep. It's the first time I've truly had training partners to help me every step of the way, and man did it make a big difference during training. It's up to me to go show that work on the platform. Feeling confident and strong, and thanks for the added support.
A1) Squat
135x3x5
B1) KB Deadlift
3x10
C1) Tsunami Lat Pulldown
3x8
D1) Inverted Rows
3x12
E1) Push Ups with Metal Black Catapult
2x25
F1) Hammer Curls
3x12
F2) Reverse Curls
3x12
F3) Blast Strap Stir the Pot
3x12
Loading Comments...