Podcasts, Sports Performance, Sports Performance, Strength & Coaching
LISTEN: The Last Sports Performance Podcast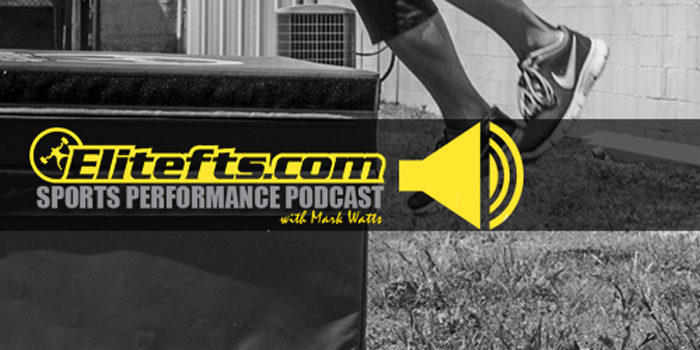 One of my proudest accomplishments while serving as the Director of Education at elitefts was the implementation of a platform for the best and brightest practitioners in our industry to pass on their wisdom. After over 60 episodes, it is time for a new chapter.
There were a few key components that were important to have to enable these podcasts to represent the quality of elitefts. First, our guests were unapologetically honest and were selfless in there presentations. Second, they held back nothing when disseminating information, which I was keenly aware of when inviting them on the show. Third, they understood the values of elitefts and passed on their experiences and knowledge to a wide arrange of coaches.
I sincerely hope you are able to give a listen to almost three days of information and were able to bring that experience back to your athletes.
Topics in this Podcast
A Recap of the Last 60 Podcasts
What Separated the elitefts™ Sports Performance Podcasts from Others
Reflections from the Last Two Years at elitefts
The State of the Fitness Industry
Why I Became A Coach
Advice for Young Coaches
The Elitefts™ Sports Performance Podcast
Articles by Mark Watts
Head Games: Training the Neck to Reduce Concussions
Head Games: Training the Neck to Reduce Concussions
The Fastest Sport on Ice: Things You Don't Know About Bobsled
Tips to Crush the Combine Tests
An In-Season Training Guide for Baseball Pitchers
Individual Training in a Team Setting
Off-Season Training for Football (with 8-Week Program)
What is Really Wrong with Strength and Conditioning
Sports Performance Coach Education Series
WATCH: How to Find a Strength and Conditioning Job
WATCH: Becoming a Mentor to Young Coaches
WATCH: The Four-Step Coaching Process
WATCH: 5 Strategies to Perform More Work in Less Time
WATCH: Why Communication is Key to a Better Coaching Career
WATCH: A Better Way to Train High School Athletes
WATCH: How to Implement Auto-Regulatory Training in a Team Setting
Coaches Clinics 
WATCH: Two Bench Press Mechanical Drop-Sets for Hypertrophy
WATCH: Two Lateral Speed Drills with Bands to Improve Change of Direction
WATCH: Adjusting the Glute-Ham Raise to Optimize Your Training
WATCH: Basic Linear Speed Acceleration Drills in a Team Setting
WATCH: Kettlebell Training for Team Sports
---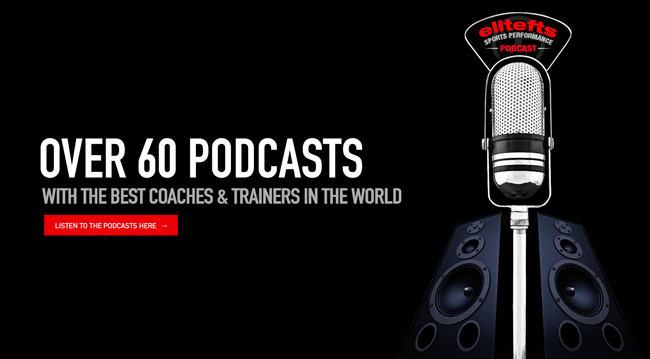 Loading Comments...